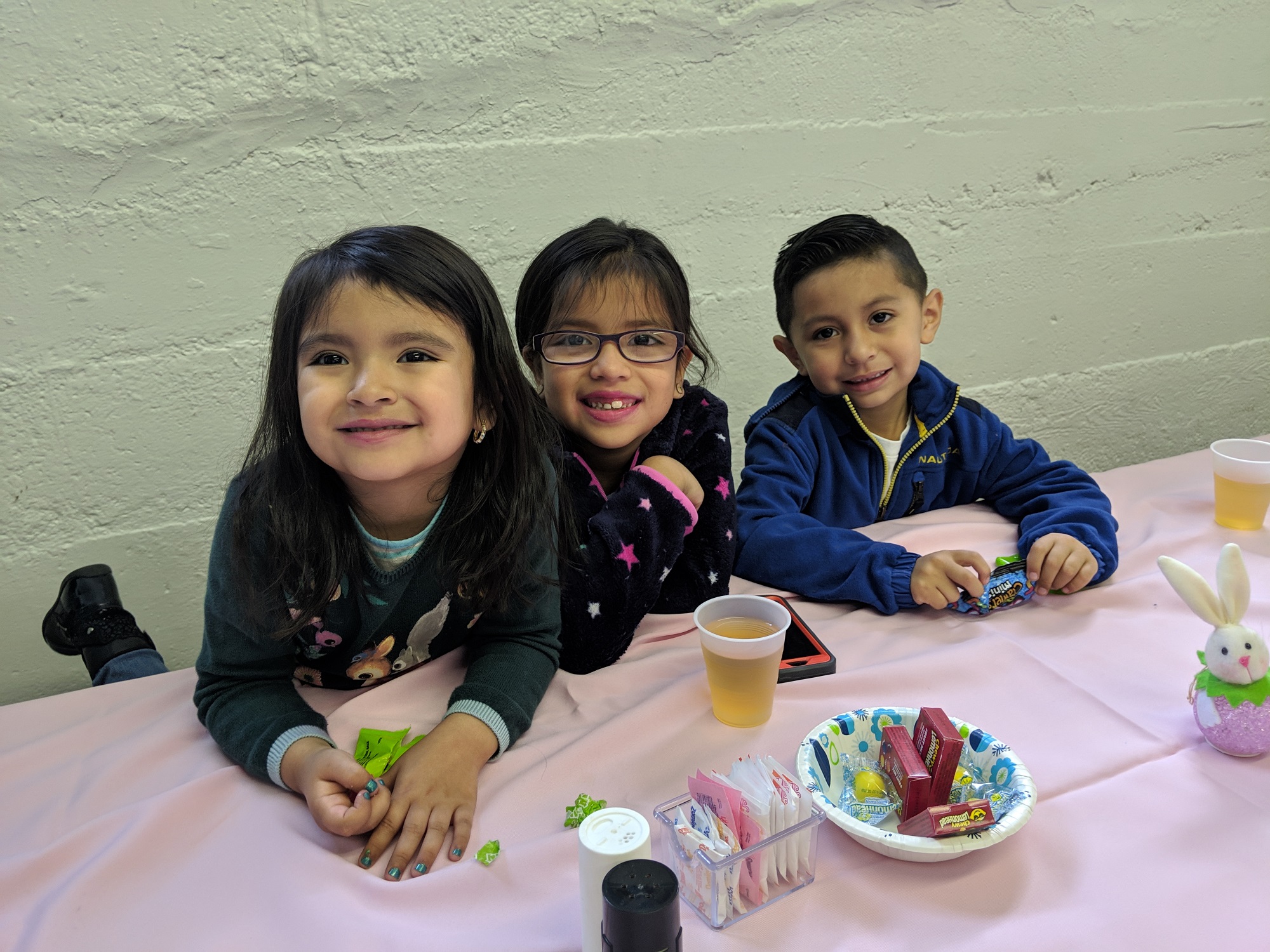 The Warwick Area Migrant Committee will continue to offer its extra curricular and enrichments program for both adults and children into the Spring season of 2021. After much success in holding remote and on site classes with pandemic restrictions place this past Winter Session, our volunteers and staff have begun planning for continuing these programs into the Spring Session. Program participants continue to enjoy the sense of community, life skills enrichments, and opportunities offered to them through these various programs. We are grateful for the continued support of our volunteers and staff, as well as, the participation of the various program students/attendees themselves. Both parties have been key to another successful and safe season of programs this past Winter Session– something we look forward to continuing into Spring this year!
Some key program updates are as follows:
SEWING CLUB
The Sewing Club continues with pandemic safety precautions in place into the 2021 Spring Session. This is one of the few opportunities for in person human connections that the migrant farmworkers and their families have to experience life in a community setting. Program participants continue to learn basic and more advanced sewing skills that they will be able to utilize throughout their lives no matter their age, gender, or occupation. Projects often center around creating items that can be donated to others in the community and become a way the program participants can give back to program through volunteer work.
ESL CLASSES & HOT MEALS DELIVERY PROGRAM
The small English As Second Language (ESL) classes, as well as, the Hot Meal Delivery programs will both also continue the Spring Session.
ESL is offered both remotely and in person as a small socially distanced group. Participants continue to work with volunteer mentors to improve their English language skills through both course material and conversational practice. Online ESL study is offered through both WebEx sessions, as well as, over the phone for the many members of the migrant farmworkers community who do not have Internet access.
The Hot Meals Delivery Program continues to deliver fresh, healthy, and much needed food supplies to the migrant farmworkers and their families during these challenging times of COVID. We continue to make on premise deliveries to all who need food, as well as, maintain our in house food pantry for those who can get to the Alamo Community Center in Goshen, NY. No one is turned away and no questions are asked. We understand that sometimes people can feel uncomfortable with seeking help and we look to make doing so as easy as possible for all those who need it. More than one time program participants have become both program volunteer and donors– something we love to see. No one wants a hand out in the community, they want a hand up so they can get back on their feet and contribute back to our program to help out others in need!
EASTER BASKETS PROGRAMS – DONATIONS & VOLUNTEERS NEEDED
We are getting ready to prepare about hundred Easter Baskets for the children who part of the migrant farmworker community and part of our other programs– most of whom would otherwise go without this year come Easter morning. We continue to be grateful to all who donate and support our programs as those donations directly fund initiatives like this. Vital programs that help children in need and provide a sense of normalcy during a very challenging time for not just this community, but so many others. We cannot make Easter happen for these kids alone though. We need your help once again this year to make an Easter miracle happen for these wonderful kids!
Anyone wishing to donate individually wrapped and sealed  candy can drop it off at the Alamo Community Center located at 890 Pulaski Hwy, Florida, NY 10921. Directions to the Community Center can be here. You are welcome to call us at (845) 258-1560 to schedule a drop off time though we are open weekdays during the daylight hours if you did just want to drop in during the week.
We will be meeting on Saturday , April 4, 2021 to prepare the baskets. We will need volunteers to help out with this effort. If you are interested in volunteering, you can reach out the WAMC Director of Volunteers, Joe Maggio, through via email at Joeboymaggio45@gmail.com.
FUNDRAISING CONTINUES
As always, we continue to appreciate all donations no matter how big or small to our programs. You can make a donation online here. It is safe and easy to do. You can use any major credit card or a PayPal account. Alternately you can mail your personal/business check or gift card donations to:
Warwick Area Migrant Committee
PO Box 607
Goshen, NY 10924
Please make sure to send checks or gift cards only (checks are preferred) through the mail.
Thank you in advance to all who can donate to the WAMC and to all those who have been so generously donated to us throughout the years. We are endlessly grateful for your support, as are the migrant farmworkers and their families we continue to serve daily.