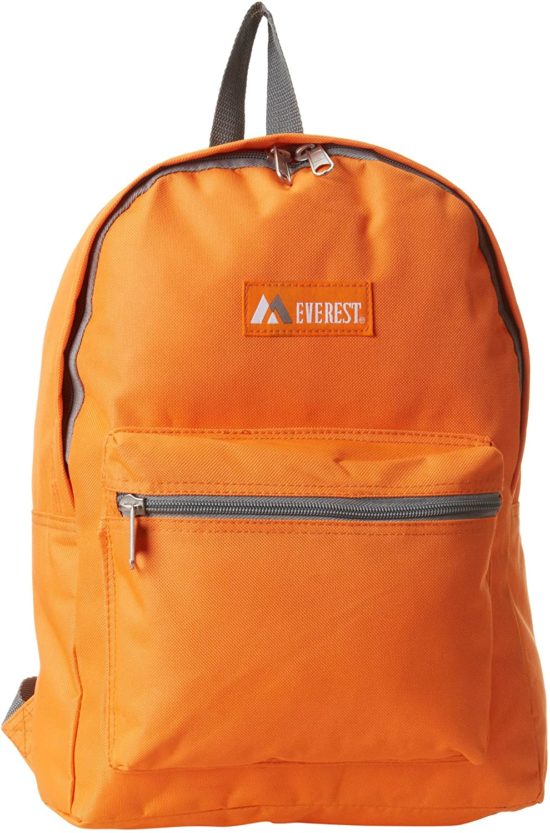 The Warwick Area Migrant Committee is launching a campaign to provide safety backpacks to the area farmworkers this April (2021). As the harvest season begins, many of the area farmworkers use Pulaski Highway as they walk or ride their bikes to the fields. There are no shoulders and limited lighting on the roads in the Black Dirt region which has led to accidents or dangerous conditions. This is especially difficult in the growing season when farmworkers are arriving and leaving the fields in the dark.
The backpacks are bright orange and can be worn while walking, riding a bike or working in the fields, making them more visible. The contents of the bag will also relate to safety for people employed in farm work. Safety goggles will be included as they protect eyes during pruning of fruit trees and when wind makes black dirt particles airborne on the fields. Other items will include hand sanitizer, masks, and work gloves.
We need volunteers to assemble the bags once donations have been made for the contents of the bags. The backpacks will be distributed to farmworkers in the Warwick area first and then as supplies are available, to Goshen, Chester and Minisink.
If you would like to make a donation toward the cost of one of the backpacks, the WAMC website lists this as an option here. Each donation of $20 will cover the cost of one backpack including all the contents listed above for one farmworker.
For more information, contact (845) 258-1560 or email Kathy Brieger (WAMC Executive Director) at: kathy.brieger1@gmail.com. More information is available on the website (wafarmworkers.org) and please follow us on Facebook and Instagram.
Thank you in advance for your generous donation and support of this very important farmworker safety initiative!