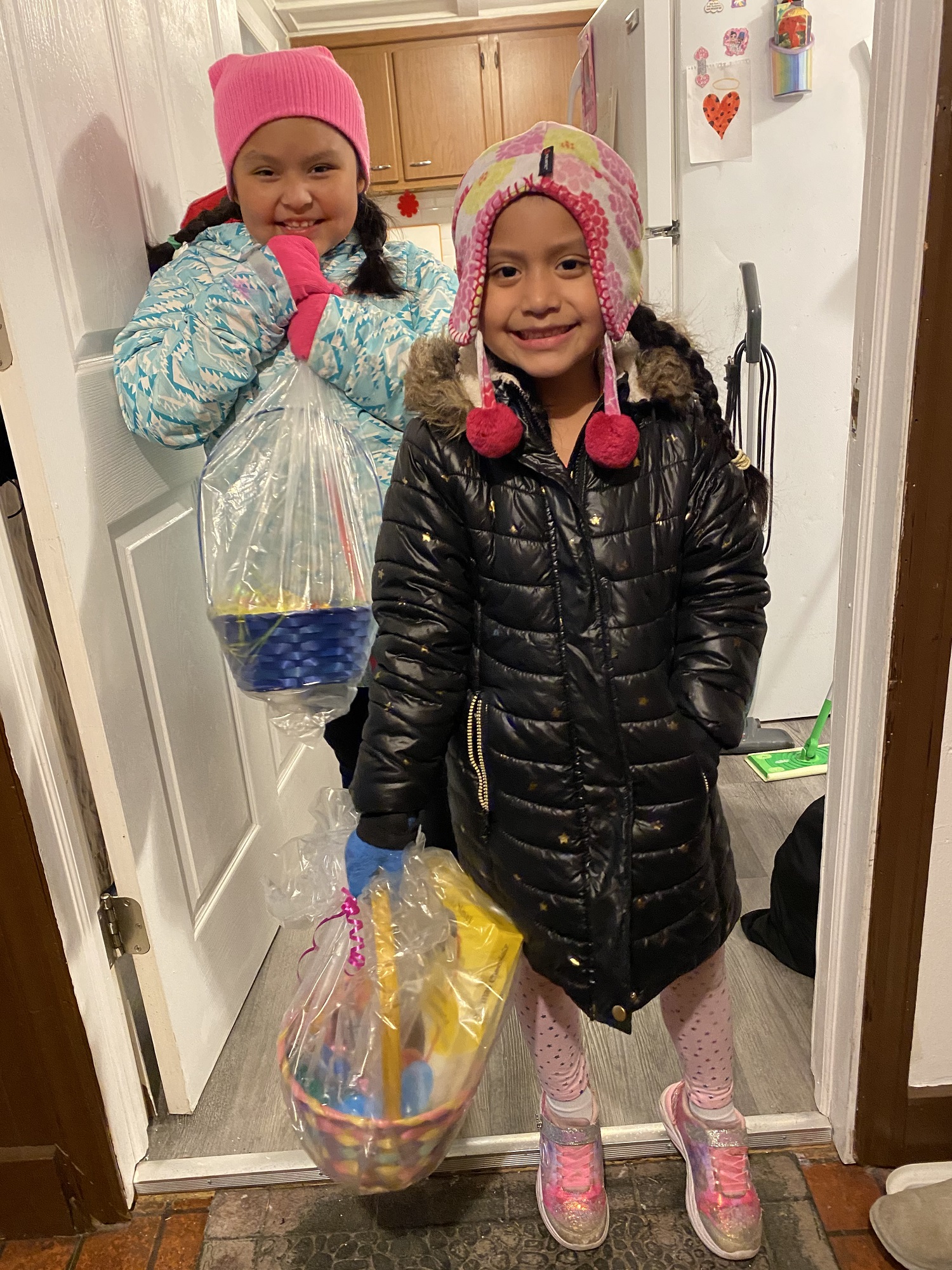 Once again for 2021 the Warwick Area Migrant Committee delivered Easter baskets to all the children whose families participate in our various programs. This Easter we gave out Easter baskets to 90 farmworkers' children in the Warwick New York area. Some of the baskets were donated from Christ Church in Warwick, NY. The rest of the baskets were made from candy that was donated or purchased through donations. We had volunteers go out this past week to deliver the baskets to make sure all the kids had baskets for Easter morning!
We would like to thank everyone who donated candy and funds to make the Easter Basket program happen this year, as well as, the parishioners of Christ Church for their support of the program too. We would also like to thank all our volunteers who both helped assemble the baskets, as well as, pack them for delivery. We also would like to thank the volunteers who delivered each package to its family ahead of Easter.
This truly was a wonderful event and it meant so much to not only the children, but their parents as well who would have otherwise had nothing that Easter morning. Everyone who helped make this happen did nothing short of make an Easter miracle for these families. We are truly grateful for your continued compassion and support of this program, as well as, all the programs we offer to help migrant farmworkers and their families in so many ways.  These participants continue to express their gratitude and are truly grateful for all you do to help them out.