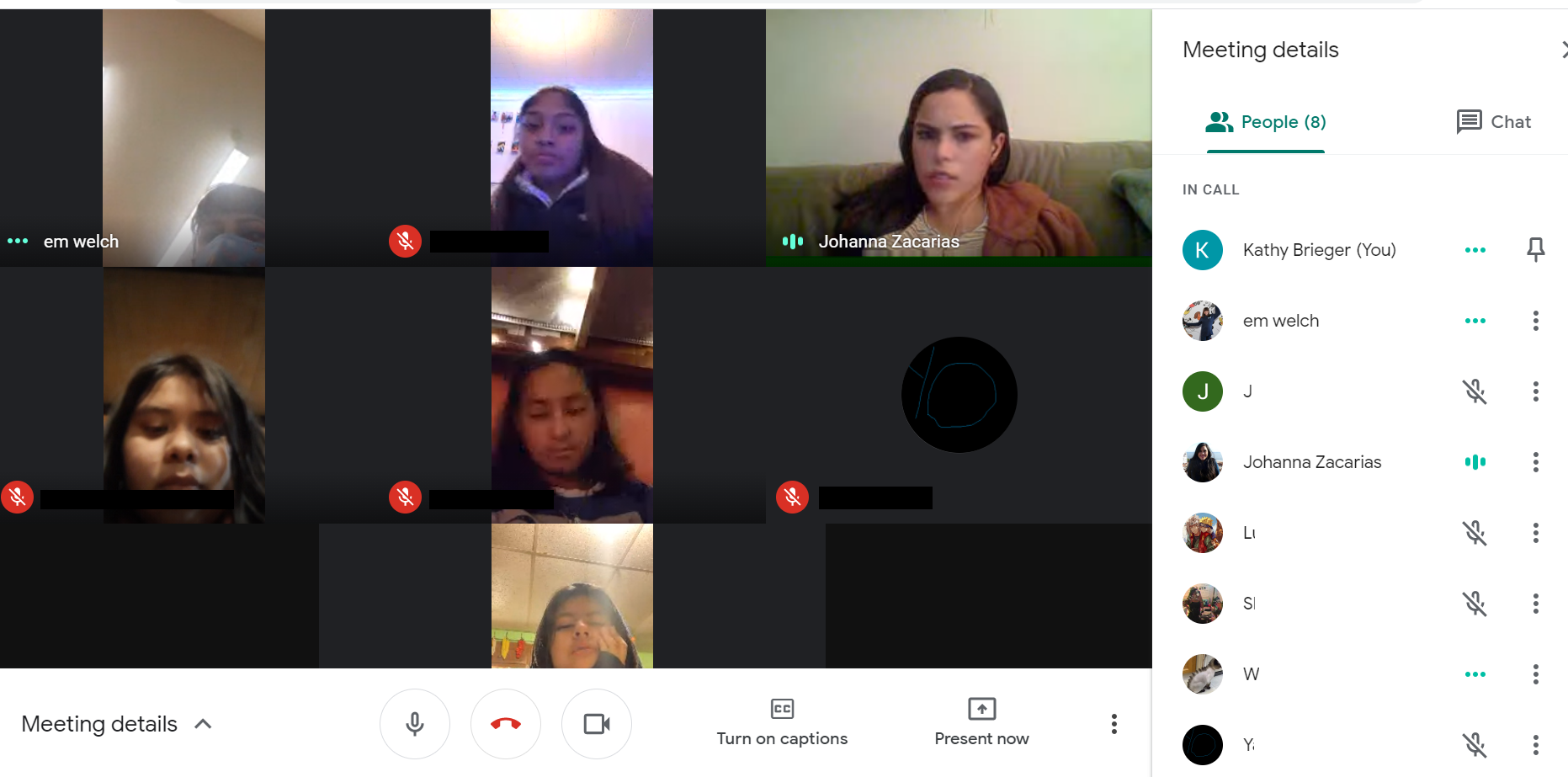 On Monday, November 22, 2020; the Warwick Area Migrant Committee's Young Outstanding Latina Organization (YOLO Club for short) had their Monday night meeting with local immigration attorney Johanna Zaccharias. The children and young adults in the Club were able to ask questions about several important topics. The girls asked questions about the incoming Presidential  term of Joe Biden and his administration's approach to immigration. They were able to ask questions about the Deferred Action for Childhood Arrivals (DACA) government program/policy and some changes that they were hopeful about.
Johanna talked about how she became interested in the law as a child of immigrants from El Salvador. She always like to read and write. This lead her to wanting to make a difference by working in public service. Johanna is currently working for the New Jersey Legal Aid Society. Johanna talked about what was needed in High School and then college to succeed in the professional world.
The girls in the YOLO Club were excited to have her present both as someone who could speak about a career in Law/Legal professions, as well as, the information on Immigration and the process of becoming a citizen in the United States through DACA.
Thank you to Johanna Zaccharias for virtually meeting with the girls in the YOLO Club and for freely giving them the use of her time to discuss issues important to them.
---
Programs like the Young Outstanding Latina Organization are made possible through charitable donations to the Warwick Area Migrant Committee. If you would like to assist us with your financial support to continue to make programs like this possible for the migrant farm workers' children in the WAMC program, you can donate online here to do so. We thank you for your continued support!