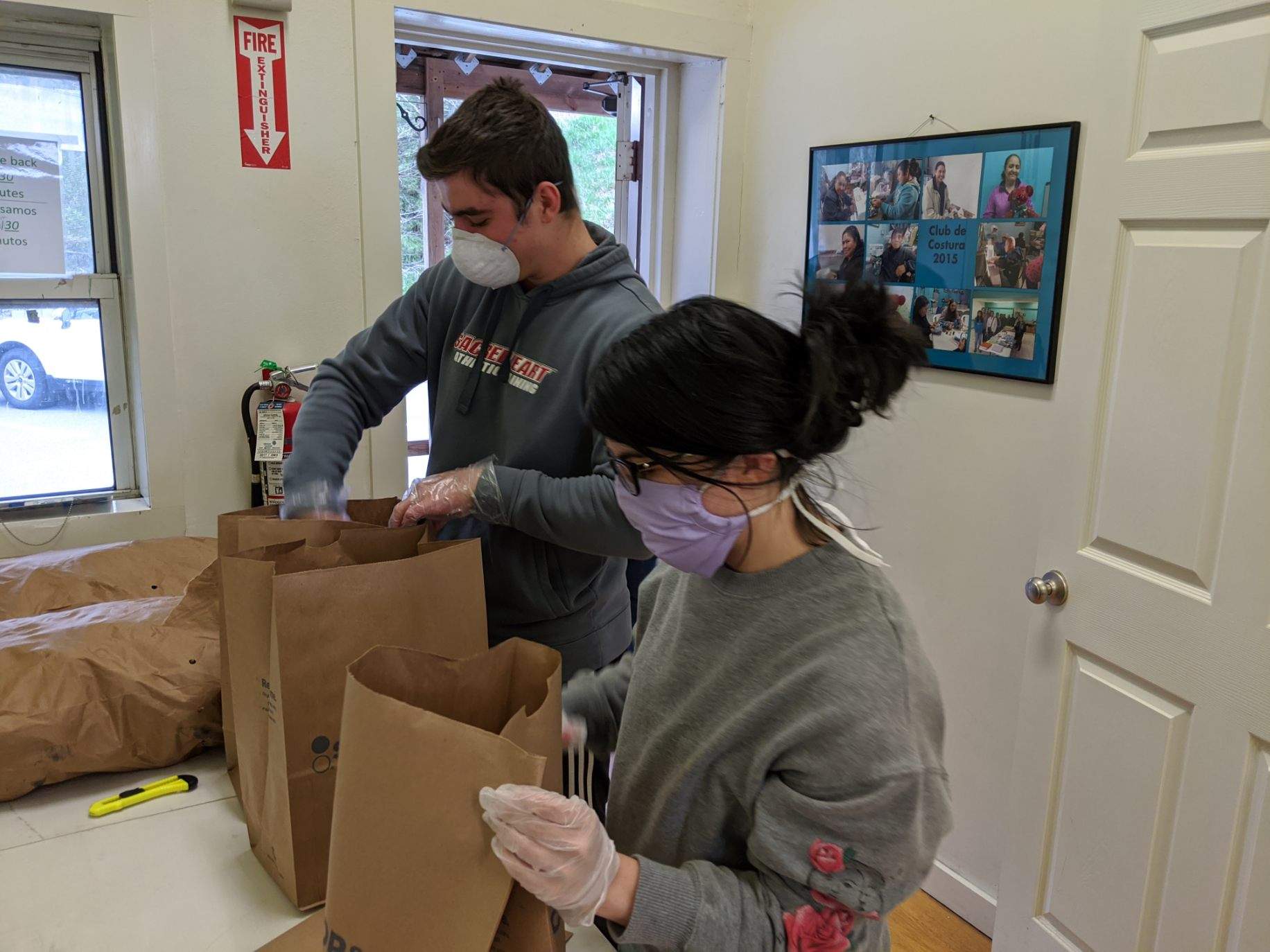 The Warwick Area Migration Committee (WAMC) continued its food delivery effort as part of its COVID-19 Response Outreach Program this past week. WAMC volunteers worked to get food supplies that were purchased through donations from our program supporters sorted as they came in from suppliers. The WAMC worked with local organizations that assist with food bank programs to secure food at the best possible cost per item. This partnership allows us to get as much food per the dollar we can for all our food program participants.  The volunteers then work to sort and package groceries for delivery to individual homes. These "care boxes" were then in turn loaded into vehicles and finally delivered safely using social distancing practices to the migrant farm workers and their families who participate in the emergency food program offered by the WAMC.
We continue to steward all donations with the highest care and to be thankful to all who have helped us to secure these much needed groceries for the migrant farm worker community. The care boxes continue to be a vital lifeline for food to these impoverished communities and provide migrant farm workers with a sense of relief. That relief is seen with the ongoing WAMC Gratitude Project where participants in this program can provide letters of gratitude and explain through pictures, as well as, words what this program means to them.
The work continues into this week as deliveries continue. We are grateful for the selfless work of our volunteers who have become beacons of hope to the migrant farm worker communities. It is through their volunteer work that we are able to make these deliveries possible and we cannot thank them enough for all they do for the migrant farm worker community throughout Southern Orange County New York during these trying times.
If you would like to support our programs including this emergency food outreach program, you can do so by safely donating online to the WAMC here.