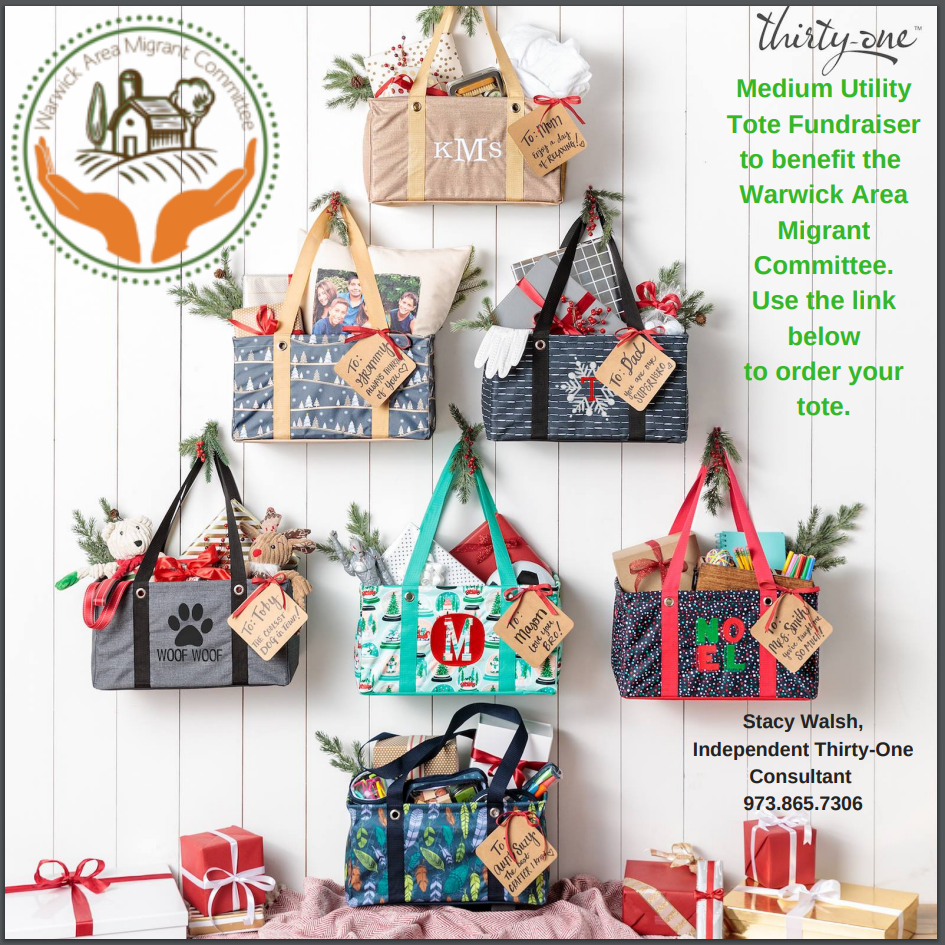 UPDATE (3/12/2019): THIS FUNDRAISER HAS ENDED– THANK YOU TO ALL WHO DONATED!
The Warwick Area Migrant Committee is working with Stacy Walsh, an independent consultant with Thirty-One brand totes, to raise funds for our Homework Club and Summer Enrichment Programs. Payments can be made online via PayPal or Debit/Credit Card through Stacy's Thirty One Tote Store. Thirty One's Medium Utility Totes are very versatile– perfect for the beach, pool, ball field, the car and even storage! The Warwick Area Migrant Committee will receive $12 for every tote sold! 100 totes sold will give $1,200 in donations to the WAMC!
Totes will be available for pick up with dates and times to be determined. You can contact Stacy with any questions via call or text me to 973.865.7306 or email her at Stacya2300@yahoo.com.
You can purchase totes here if you wish to support the WAMC's Thirty One fundraiser and get a great tote at the same time. There are seven different patterns to choose from and all are built with the same quality materials.
Thank you in advance for your continued support and for making a difference in the lives of children.