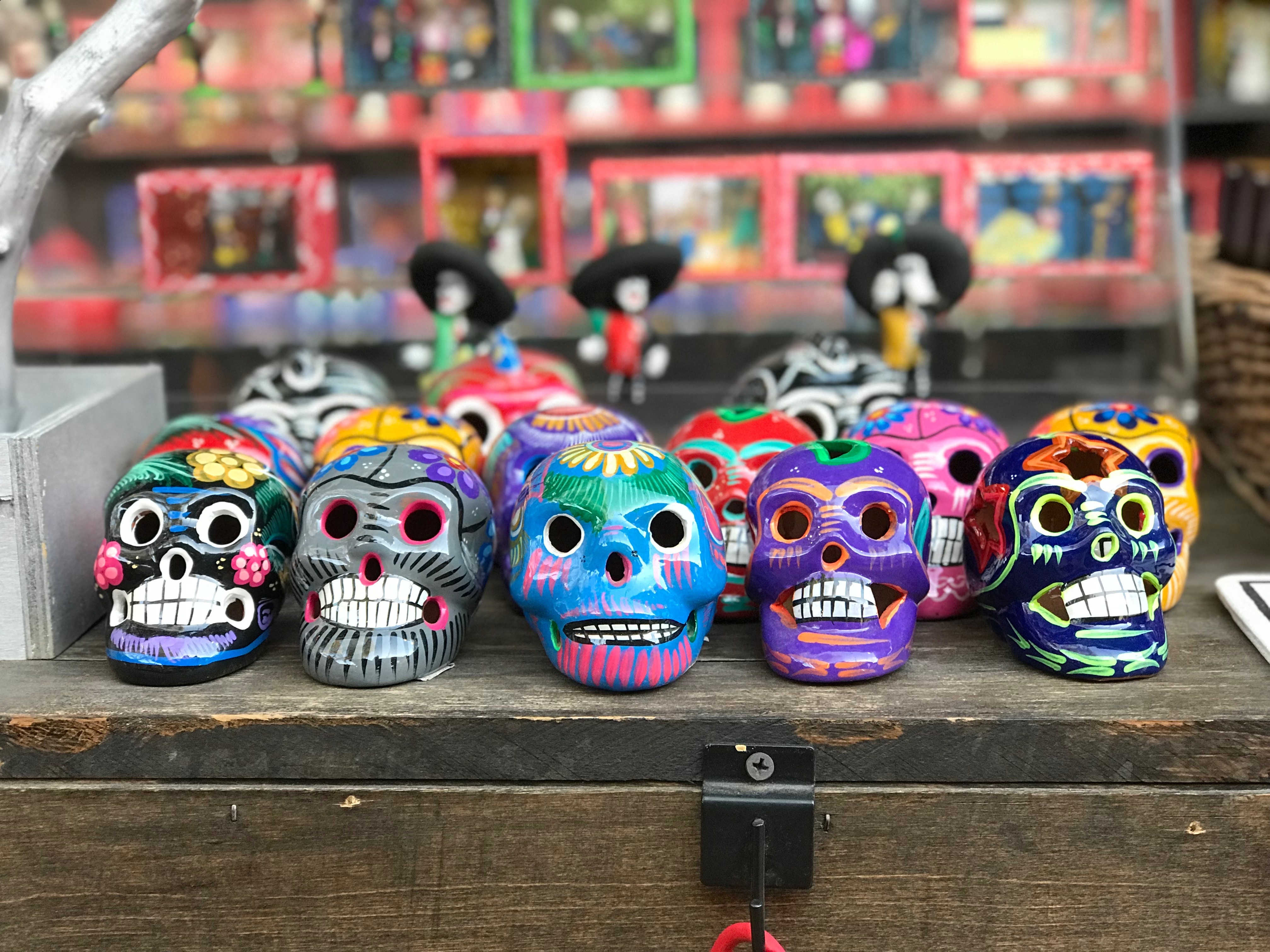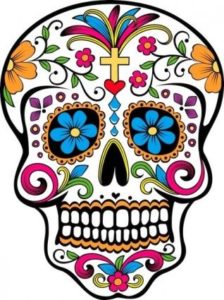 The Folk Arts Program at Arts Mid-Hudson, Latinx Project and the Warwick Area Migrant Committee present a Día de los Muertos (Day of the Dead) program on Thursday, November 1 from 6 p.m. – 8 p.m. at the Alamo Farm Workers Community Center in Goshen. This family-friendly event will include ofrenda (altar) building, Dia de los Muertos foods such as pan de muerto, and holiday-related craft activities for all attendees. The program is free and open to the public.
Día de los Muertos is celebrated in Mexico and other Latin American countries each year between October 31 and November 2. The holiday, which honors relatives and friends who have passed, is marked by a series of festive activities. Family and friends pay tribute to their loved ones by building ofrenda or altar-like offerings. Families also gather at the cemetery, where they honor their deceased loved ones with music and holiday foods. Prevalent among the holiday's imagery are artistic, whimsical representations of skulls and skeletons, bright colors, and lively music.
Visitors are welcome to come and go at this family-friendly, interactive event at the Alamo Farm Workers Community Center 890 Pulaski Hwy, Goshen, NY 10921.
This program is made possible through funds from the Stewart's Shop Holiday Funds Match and is part of our Around the World, Around the Valley programming.
The Arts Mid-Hudson Folk Arts Program researches and presents the arts and traditions that form our diverse communities' cultural heritages. Through educational public programs, the Folk Arts Program interprets the traditions of ethnic, occupational, and religious groups in the Mid-Hudson region. The Program is open to suggestions about how to assist in celebrating your community's heritage.
Arts Mid-Hudson is the preeminent nonprofit arts service organization serving the Mid-Hudson region. Since 1964 our initiatives have engaged and promoted the arts benefiting our artists, arts organizations, and communities. Arts Mid-Hudson provides vision and leadership to support thriving and diverse arts in the Mid-Hudson region.
Latinx project seeks to promote Latinx art and culture in the Hudson Valley. Working with various Latinx artist to create awareness on social issues, we invest in creative work that highlights the complexity, nuance, and beauty of communities who are often rendered criminal or invisible. Art has the power to move audiences in ways that movement messaging can't—through new narratives that relate to and transform their own experiences.
The Warwick Area Migrant Committee, an agency serving farmworkers and their families since 1959. The Day of the Dead celebration is a traditional celebration which is tied to the Mexican Traditions of the farmworker community.
For more information about Arts Mid-Hudson and future arts events, sign up for the weekly E-newsletter at www.artsmidhudson.org
Find Arts Mid-Hudson on Facebook, Instagram, Twitter, Pinterest or Tumblr, or call 845-454-3222