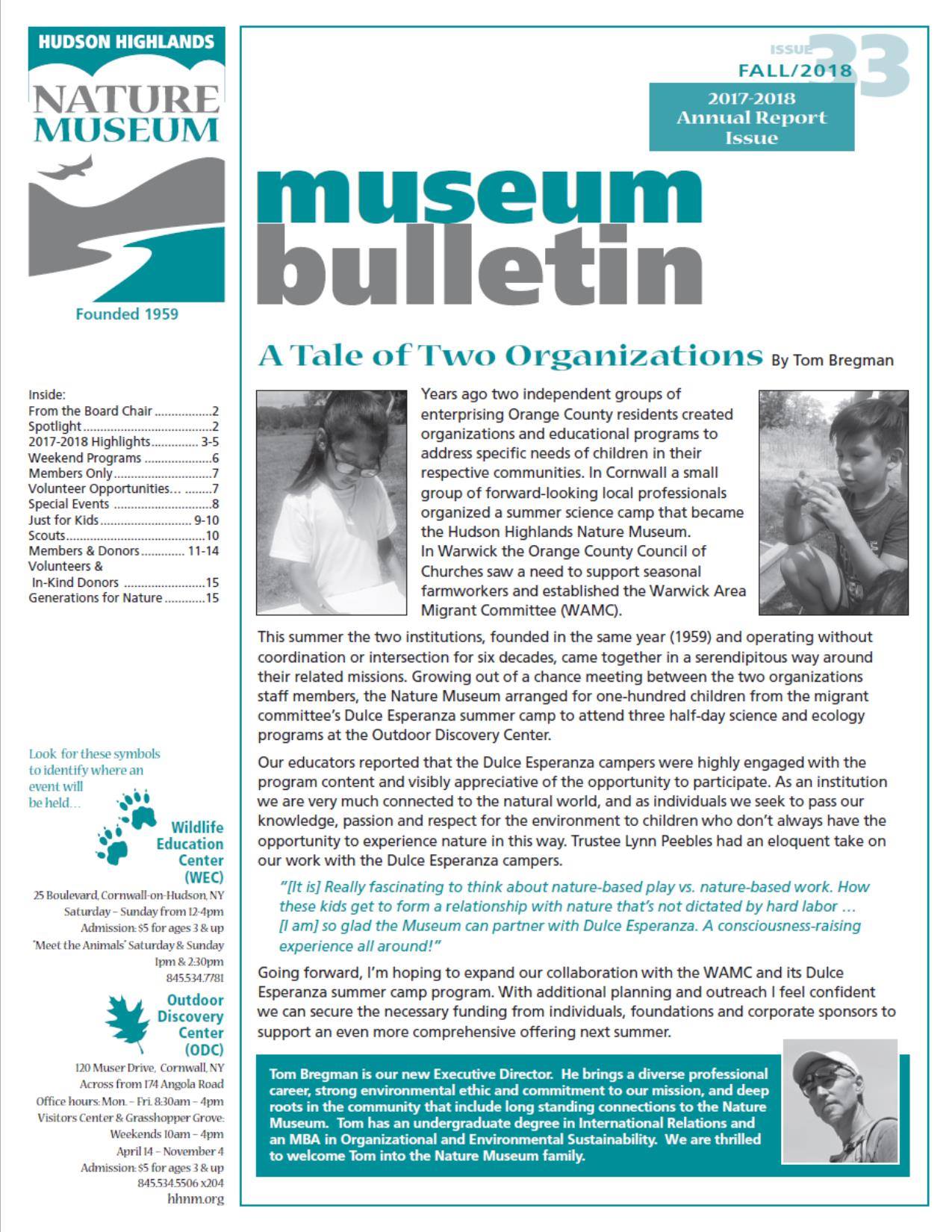 The Warwick Area Migrant Committee Summer Enrichment Program is featured in the Hudson Highlands Nature Museum's Annual Report for this year. We are very happy to share this Annual Report with all our program supporters, volunteers, staff, and the larger Warwick NY community as this partnership between our  two non-profit organizations would not have been possible without your ongoing support this past year.
The article is the cover story of the HHNM Annual Report and features the story about how our "Dulce Esperanza" Summer Enrichment Program partnered with the HHNM's Educational Programs to provide children with educational enrichment in a hands on setting this summer. The WAMC and HHNM came together this summer to develop a fully immersive science program catered specifically for several age groups  that gave the WAMC students a chance to experience learning in a way they might not otherwise have been able to.
The WAMC Executive leadership team loves this story because it shows how two community based organizations founded for different reasons at nearly the same time could decades later intersect with their two missions for a common cause. Moreover, the children had such a wonderful experience there and we are certainly looking forward to continuing our relationship with the HHNM! Thank you again HHNM!
Check out the HHNM Events Page and please bring your kids to the HHNM as it is well worth the trip. It is an excellent educational experience for children (and adults) of all ages. Their Story Walk is a great way to have a child self guide their way through a chronological learning experience that is so much fun they might even realize they are learning. If you want to keep up on HHNM's current events and see what is going on at the HHNM be sure to like their Facebook page too.