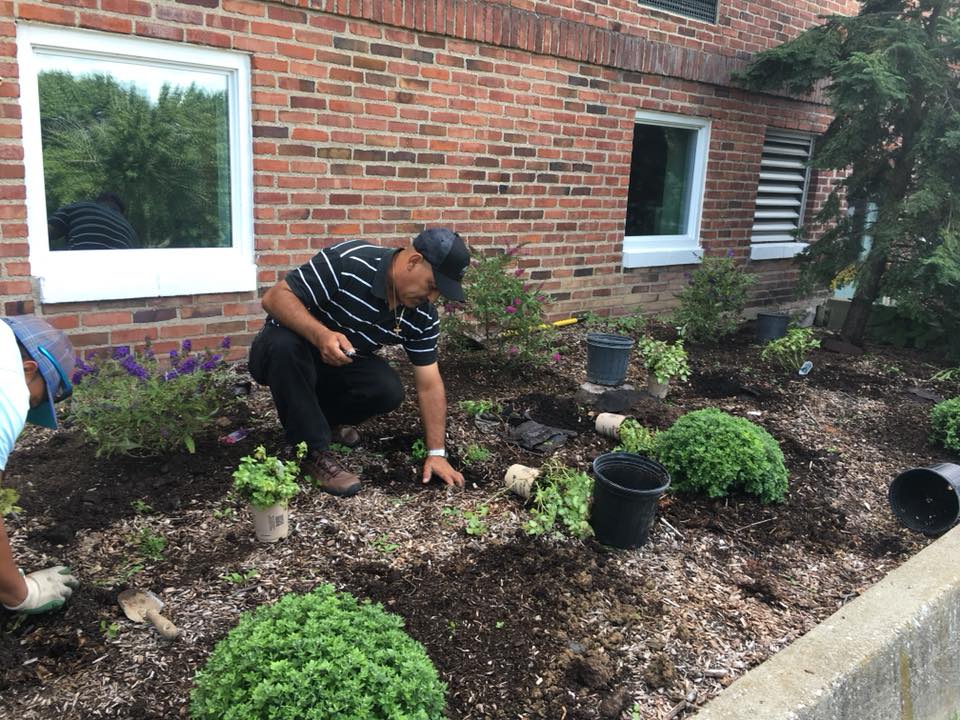 This past weekend the parents of students in the WAMC Summer Enrichment Program donated their time to plant flowers and landscape the grounds at the former Pine Island Elementary School building in Pine Island, NY. The Warwick Valley Central School District generously allows the WAMC to use the building for the Summer Enrichment Program. This allows the Program to take place in a professional school setting and gives the children a safe environment that facilitates educational learning and enrichment.
The parents of the Program students are truly grateful for the opportunities afforded by the Program for their children that they otherwise would not have. As a way of giving back to the WVCSD and also a way of thanking the community for its support, the parents offered to landscape the grounds and plant new flowers to beautify the school. While the Program is over for this year the parents felt this was an important way to show how much they truly care about the community and to say thank you for allowing the Program to take place this year.
The WAMC Summer Enrichment Program is funded fully by private donations. If you would like to donate to the program and help support educational enrichment for migrant workers' children you can do so safely online here.