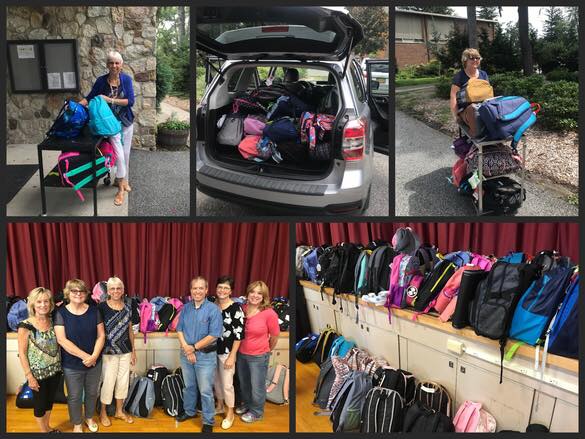 Through the support and generosity of the Parishioners of St. Stephen The First Martyr RC Church in Warwick, NY children who participated in the WAMC Summer Enrichment Program will receive new backpacks and school supplies for the coming school year. St. Stephen's Operation Backpack was successful in raising money for supplies, as well as, collecting backpacks filled with school supplies from donors in the Parish.
The result is that 89 children who participated in the Summer Program will get brand new backpacks and supplies. Each backpack was labeled with each child's name and delivered by volunteers of the Church to the children on Sunday August 19,2018 at the End of the Summer celebration at the former Pine Island Elementary School in Pine Island, NY. The children were overwhelmed by the generosity of our Parishioners. God bless each of you!
Thank you to all the Parishioners and the Pastor, Rev. Jack Arlotta, of St. Stephen The First Martyr RC Church for your support and generosity to the children! They will be able to start school feeling proud with new backpacks, supplies that they need, and feeling just like everyone else! Because of you they are prepared to learn and it will aid in their success! A backpack may not seem like much, but to these children, it can mean the world!