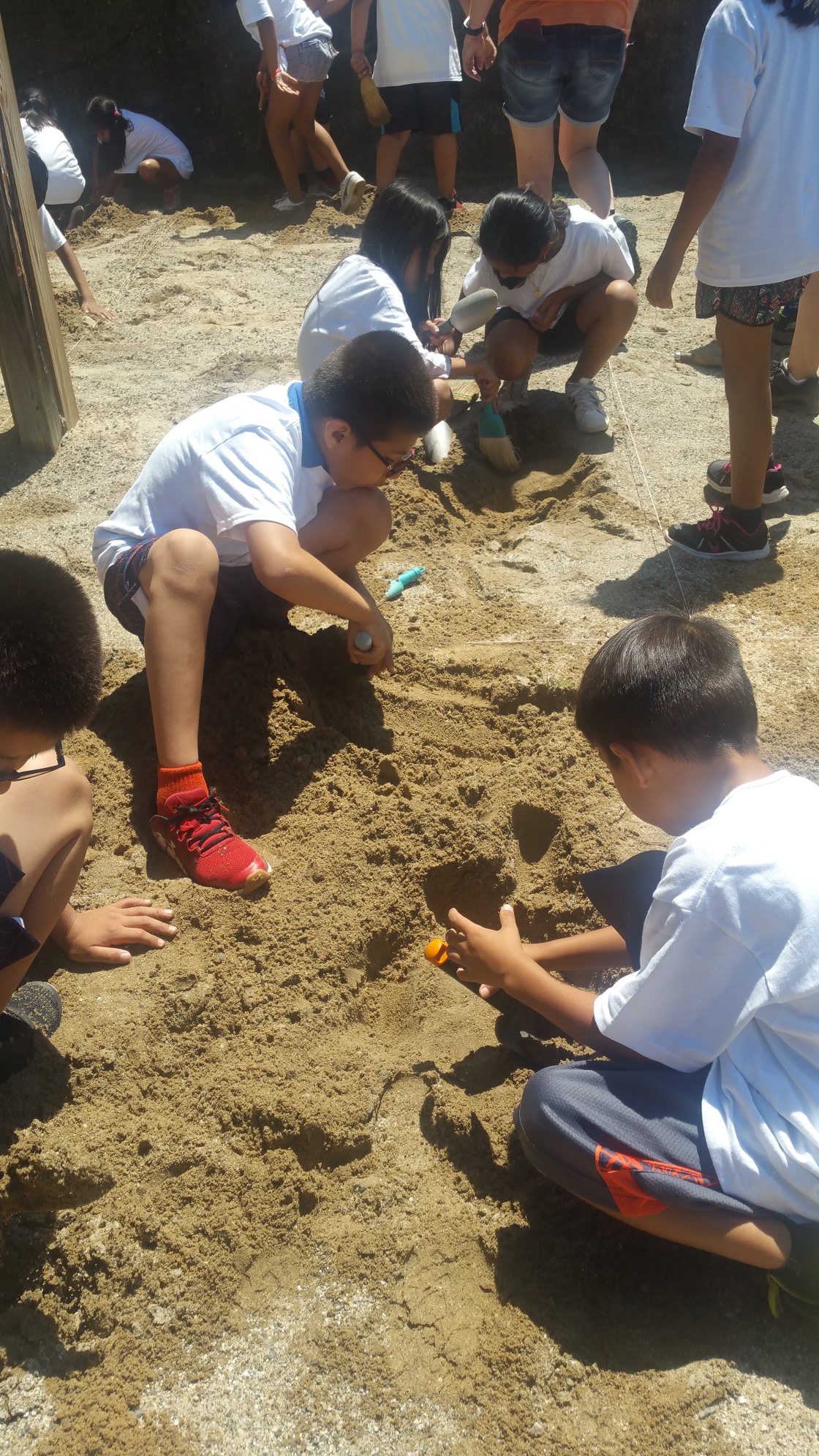 On July 18, 2018 it was the WAMC Summer Enrichment Program Group 2's turn to do some exploring at the Hudson Highland's Nature Museum (HHNM)! HHNM has quality educational programs for students and the public. The kids were able to become official paleontologists today! First, they sat in a circle while the Education Manager, Kristen O'Hara, explained fossil formation and permineralization. The students learned how to tell the difference between the footprints of carnivores and plant eating dinosaurs, among many other things.
Next the students headed out to our dig site. Jennifer Brinker, Director of Education & Community Programs, joined us. But before that, one of our explorers found a baby toad, and actually another found a baby frog! The children then began excavating a full size replica of a dinosaur skeleton. Data is collected by each team and recorded on a large grid. Based on the completed data grid, they look for answers to how the dinosaur moved, what it ate, and what it might have looked like.
The staff and students can't tell you enough about how wonderful the programs are at HHNM. The children are kept so engaged! All of this wouldn't have been possible without Heather Ryan. Heather does the scheduling for School Programs.
Next week Group 3 gets to go! Please take the time to check out their website, the events page, and take your children.
If you wish to donate to the WAMC Summer Enrichment Program you can do so safely and securely online here. Thank you for your continuing support– it is appreciated!