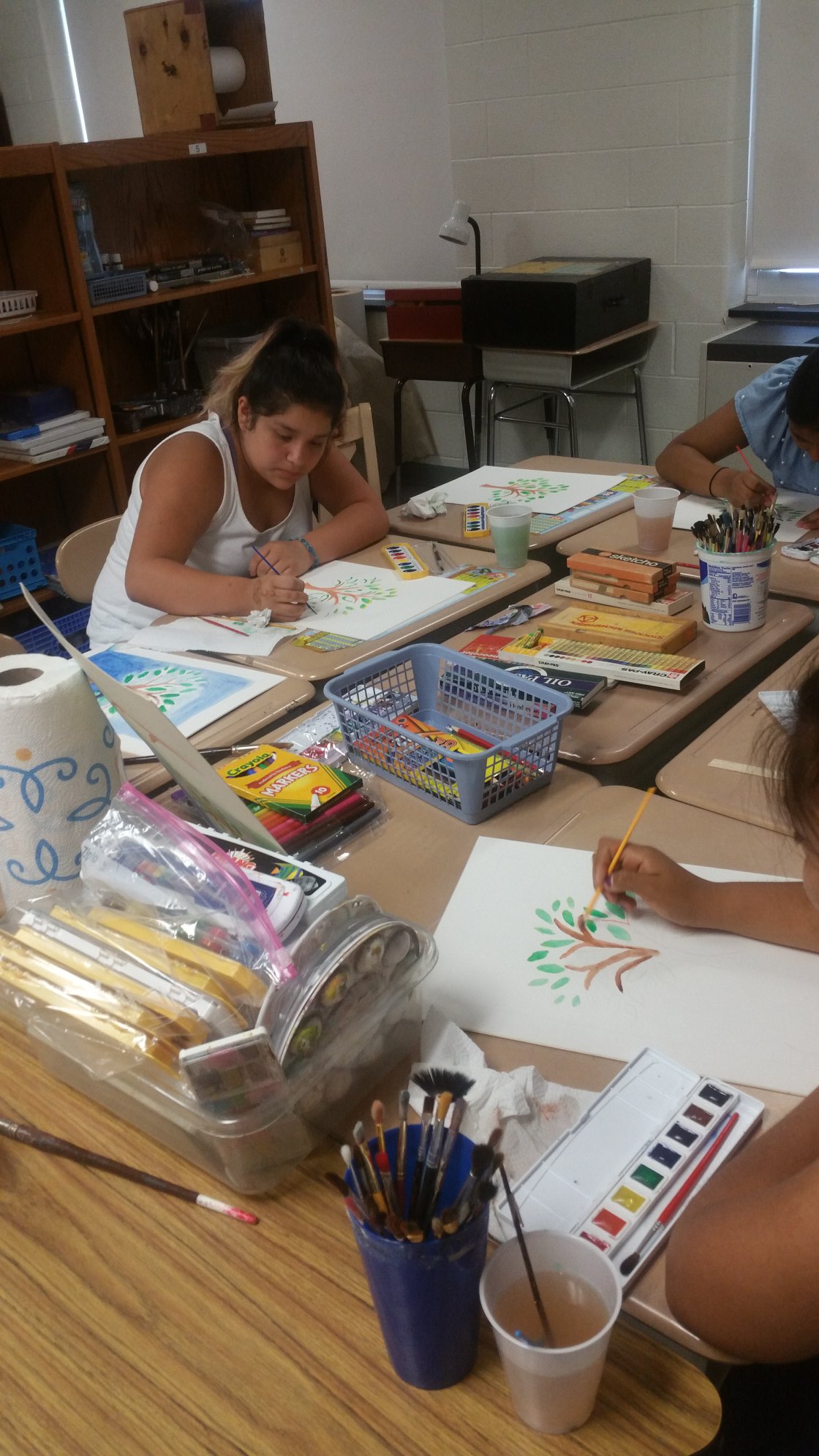 Albert Einstein once said, "Logic will get your from A to B. Imagination will take you everywhere."
Art enrichment is an essential part of any educational experience as it helps the mind learn to think abstractedly and allows internal feelings to be expressed in external ways in a positive manner. The WAMC Summer Enrichment Program is able to offer Art Education this year to our students directly because of the volunteer efforts of WAMC Volunteer Art Teacher Meghan Hedderich Coyle. Mrs. Coyle is an accomplished artist who has worked in multiple mediums. She works professionally as a freelance artist for hire specializing in portraits, illustration, fine art, murals, and hand-painted holiday decorations. Mrs. Coyle also enjoys photography. She has a B.F.A in Illustration from St. John's University.
Fellow WAMC Volunteer Jeanette Shanahan says, "There are so many beautiful people in the world, and one of them is Meghan Hedderich Coyle. Meghan has unselfishly given her time to teach art classes."
Last week the kids worked on using water colors and did an amazing job. Mrs. Coyle showed them various techniques to paint with water color and the children were excited to learn how to express themselves in the medium. You can see the beautiful work the students did below. The kids can't wait to have her back again!
Please check out Mrs. Coyle's website to see more of her work.
Volunteers like Mrs. Coyle enable the WAMC to offer its Summer Enrichment Program through their selfless donation of time. The WAMC is grateful to Mrs. Coyle and all of its volunteers and staff for donating their time, as well as, their expertise to the program.
If you would like to support the program you can donate to the WAMC here. We thank you in advance for your consideration of supporting the program so we can enrich the lives of migrant workers' children and provide them with a safe environment to learn in while their parents work.