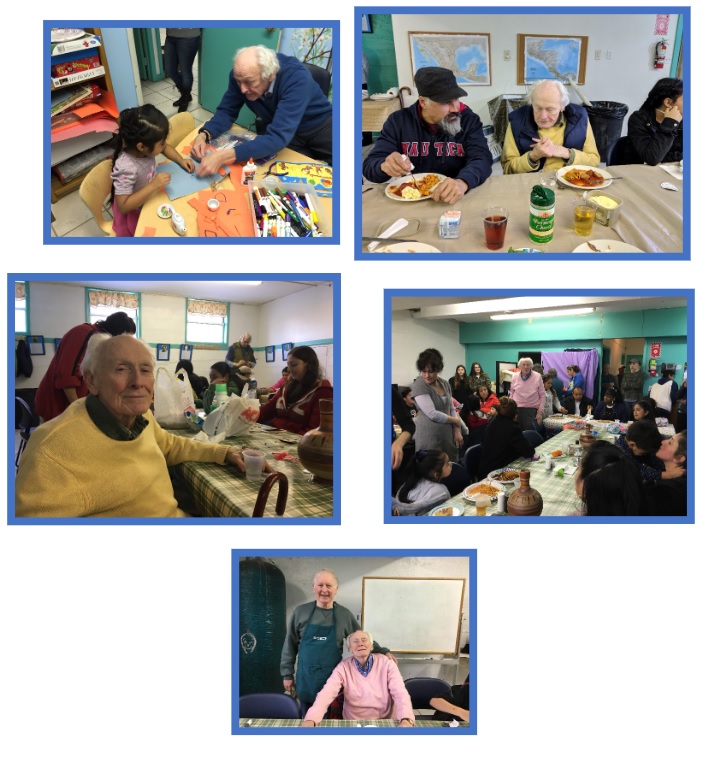 Dear Friends, Supporters, and Volunteers of the Warwick Area Migrant Committee;
I wanted to share with you some sad news. Our friend Jack Egan has passed away. He had been ill for a month or so. Jack passed away two weeks ago as a result of this illness. We wanted to honor him in a way that Jack would have liked. So we offered this past Sunday's meal delivery to the participants in the WAMC Hot Meals Food Security Program in memory of his life and friendship. I have talked to his wife, Marta, and she was very happy to hear about this. Forty farmworkers received a hot meal in Jack's memory.
Respectfully Yours,
Katherine Brieger
Executive Director, WAMC
---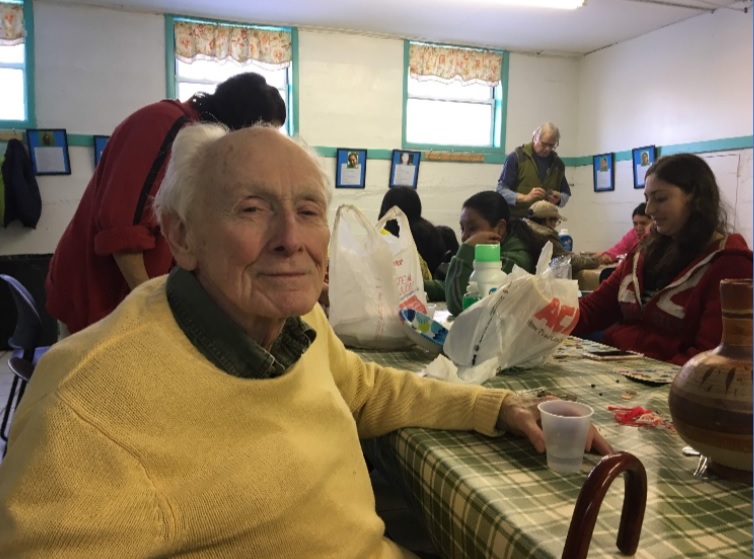 John P. Egan
John P. "Jack" Egan, 86, died peacefully on Friday, Jan. 29, 2021, at the Karen Ann Quinlan Home for Hospice in Fredon Township, N.J. He was 86 years old.
A Natural Burial graveside service took place at the Rosemont Cemetery in Rosemont, N.J, on Sunday, Jan. 31, 2021.
Born and raised in North Bergen, Jack lived in Jersey City before moving to Highland Lakes in 2002.
He was ordained a Diocesan Catholic priest in 1960 and served parishes in Lodi, Honduras and Panama. One of the most meaningful periods of his life was the nearly 20 years he spent in the St. Boniface parish in Jersey City, working with a mostly Latino community.
He was an active member of the peace movement and engaged extensively in non-violent civil disobedience around peace and justice issues, for which he was arrested 30 times in Jersey City, Washington, D.C., and other places.
After disassociating from the ordained priesthood in 1985, Jack worked for the Visiting Homemaker Service as a patient advocate, trainer and director of the Senior Community Independent Living Service.
One of the essential loves of his life was his beloved wife, Martha Lewin, with whom he shared a 50-year relationship.
In his later years he volunteered at The Nurturing Place of the York Street Project in Jersey City, which he loved.
He also spent many joyful hours volunteering at Pacem En Terris in Warwick. He took to wearing a red plaid hat with a red pompom on top, which he called his gladdening hat and was delighted by peoples' positive responses.
Jack authored four books: Baptism of Resistance: Blood and Celebration (1983), A Priest Forever and No More (1998), Pilgrimage Within (2012) and The Colors Love Each Other (2019), as well as having many articles and interviews in local and national publications.
He was a member of the Haiti Solidarity Network of the Northeast and the Kairos Community in New York City.
He was predeceased by his parents, John J. and Erma (nee Reinhardt) Egan, sisters Catherine Egan, Eleanor Lombardo and Veronica Fleissner, and his brother Thomas.
Jack is survived by his wife, Martha Lewin, his siblings Erma McCarthy (Robert), Maureen Graziano and Bryan Egan (Bonnie), his sister-in-law Noreen, his brother-and-sister-in-law Sam and Grace Lewin, and a multitude of nieces, nephews, grand-nieces and grand-nephews.
In lieu of flowers, donations to the Pacem in Terris Museum (www.frederickfranck.org/pacem-in-terris), 96 Covered Bridge Road, Warwick, NY 10990 would be appreciated.
Condolences may be left at the Prout Funeral Home web site here.