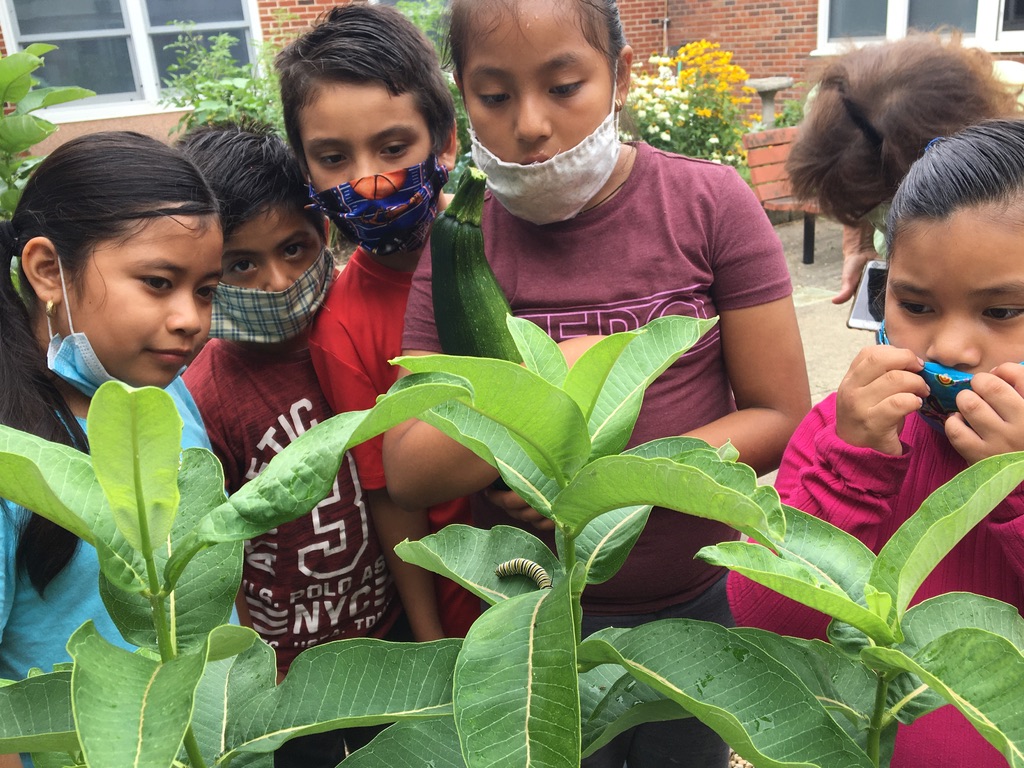 The 2020 Dulce Esperanza Summer Program was a successful one despite the many challenges posed by the COVID-19 pandemic. This success was due to the support of our volunteers, partners, and donors. There is is no way we could have helped so many children in need this year without your support and hard work. In particular we owe the following organizations and people a big thank you for coming through this summer for the children in the program:
Cornell Cooperative Extension – For helping the WAMC to connect with a local farmer who is now generously providing two bags of vegetables to each family through the end of the harvest period.
Usborne Children's Books – Who donated a box of books to the WAMC. We were able to in turn deliver these books to the children as part of their weekly care baskets.
GFWC Vernon Township Women's Club for providing teddy bears to the children in the program.
Claire Gabelmann – Who volunteered her time to teach our "cooking with kids" culinary arts and education program.
Mary Berrigan- Who volunteered her time to lead our Warwick Gardening Club and teach the kids about agriculture, horticulture, and environmental science.
Pat Quinn-  Who volunteered her time as an artist and art therapist. She taught our art class and helped the children cope with the stress of the pandemic through art therapy.
Our WAMC Volunteer Pandemic Response Team who helped to deliver the 4,000 meals this summer to the home of migrant farm workers and their families. This was a tremendous effort and a significant achievement thanks to the selfless efforts of this team. Who knows how many would have gone hungry if it was not for all your time and energy spent preparing and delivering meals to those in need within our community!