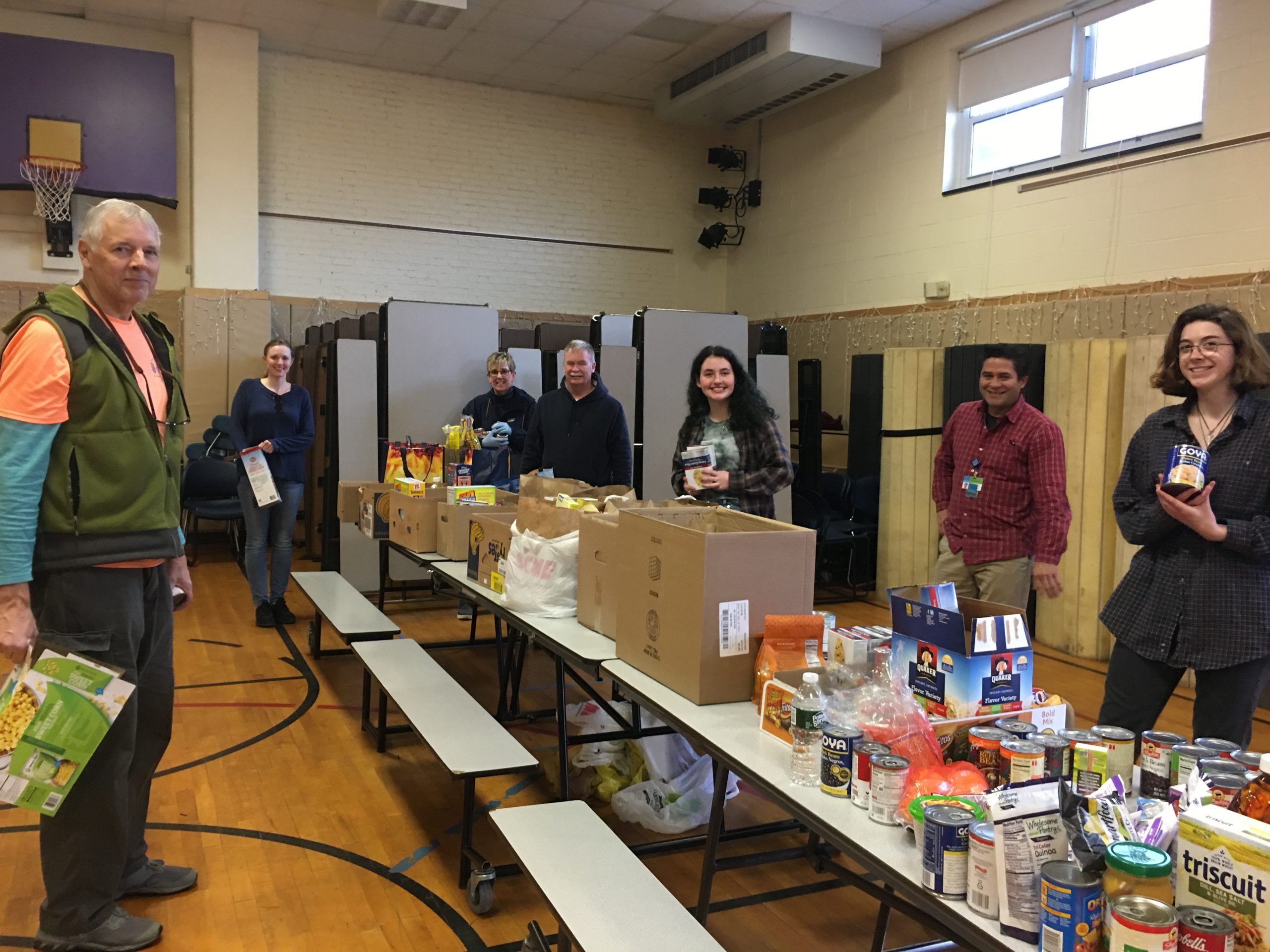 Even with the challenges posed by the recent COVID-19 epidemic, the Warwick Area Migrant Committee is still in high gear at the Health Center and the ALAMO Community Center. We are in the process of delivering up to fifty containers of food for the migrant farm worker families served by our programs who are now sheltered in place in their homes.
We have a small group of volunteers who are going to the camps and delivering these boxes once a week on Wednesdays. This team includes two of our high school age volunteers from Warwick, NY (Charlotte Quinn and Elizabeth). There are also two staff members from the ALAMO Community Center that are going out as well on the delivery runs.
We are also delivering some children's books in the food boxes. Practicing "social distancing" at a time when the families will know that they are not forgotten is important to us and our mission. The children wave from their windows and the adults are very grateful as we bring them some small amount of "normal" during these times of duress.
We do need non-perishable foods and monetary donations to purchase that food. All monetary donations taken during this time will go towards the purchase of the food needed to support the WAMC sponsored families during the coronavirus pandemic. Any amount will help migrant worker families who are ever more in danger due to their poverty and limited already constrained financial resources due to work stoppage during the epidemic. While we cannot directly accept food donations due to contamination concerns, please consider donating to our program through our secure donation page here so we can source these much needed supplies for the migrant farm workers and their families.
Thank you in advance for your continued support and generous donations!