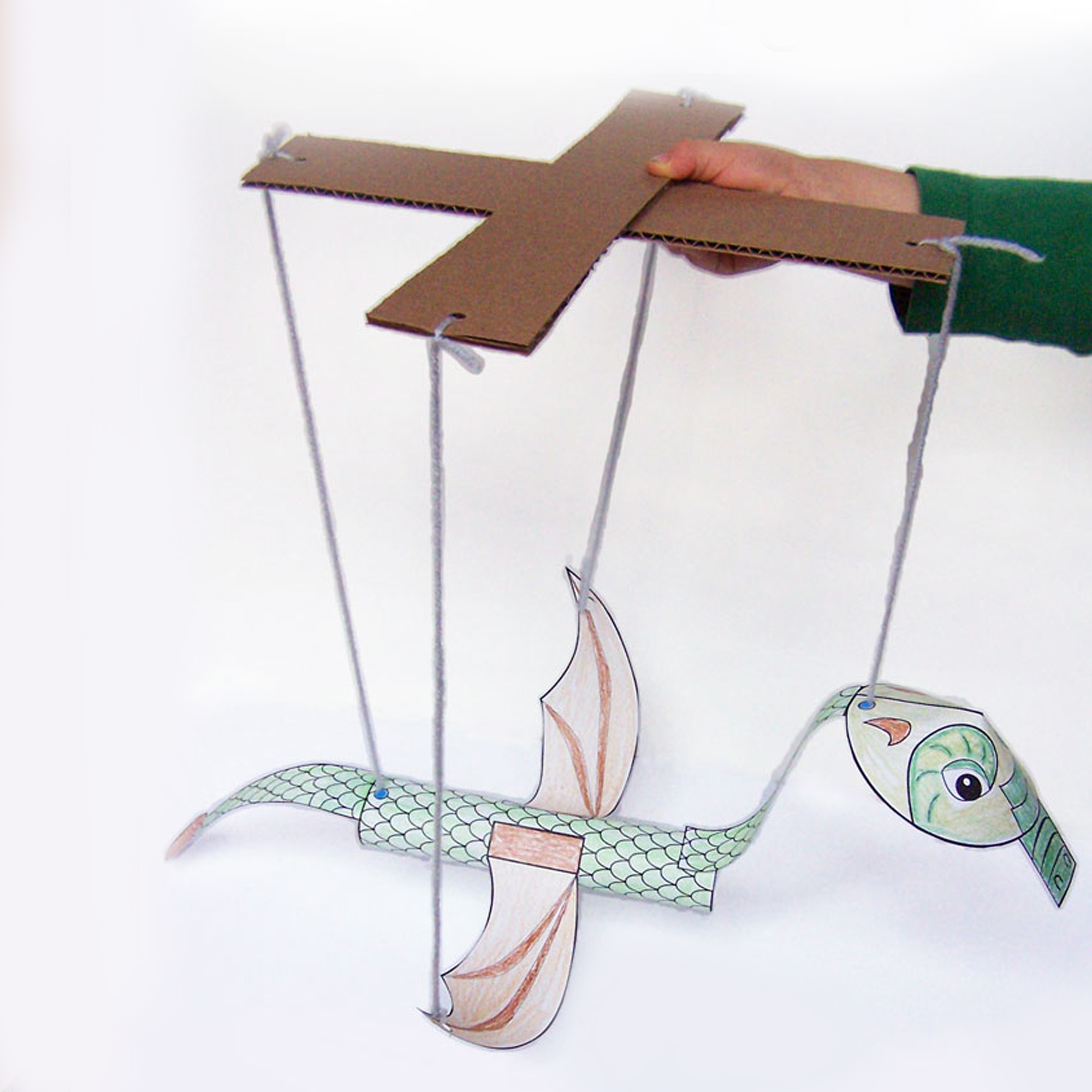 The Folk Arts Program at Arts Mid-Hudson and the Warwick Area Migrant Committee will present an
afternoon of Children's International Puppet Making on Sunday, January 19th from 1:00-4:00 p.m. at Pine
Island Elementary School, 20 Schoolhouse Road in Pine Island.
The free family-friendly event will feature stations where participants will discover puppets from around
the world ranging from the shores of New Zealand to the streets of India. There will be stations featuring
shadow, marionette, stick, and sock puppets highlighting different cultural styles for each. At each station,
there will be an information sheet for further inquiry. Finally, there will be puppet stages at which
participants can present impromptu shows featuring their newly made puppets. Helpers will be available
to work with participants to create their puppets.
At 3:00 pm there will be a special presentation of "Cardboard Explosion!" by Paper Hearts Puppets.
"Cardboard Explosion!" brings four original stories to life using nothing but cardboard and the power of the
imagination. With help from the audience, puppeteer Brad Shur transforms simple cardboard shapes into
elaborate puppet characters, then brings them to life right before your eyes
The Arts Mid-Hudson Folk Arts Program researches and presents the arts and traditions that form our
diverse communities' cultural heritage. Through educational public programs, the Folk Arts Program
interprets the traditions of ethnic, occupational, and religious groups in the Mid-Hudson region. The
program is open to suggestions about how to assist in celebrating your community's heritage.
Arts Mid-Hudson is the preeminent nonprofit arts service organization serving the Mid-Hudson region.
Since 1964 our initiatives have engaged and promoted the arts benefiting our artists, arts organizations
and communities. Arts Mid-Hudson provides vision and leadership to support thriving and diverse arts in
the Mid-Hudson region.
The Warwick Area Migrant Committee, an agency serving farmworkers and their families since 1959.
Paper Heart Puppets is dedicated to sharing and expanding the art of puppetry. Headquartered in
Poughkeepsie, New York, they offer touring shows, workshops and custom puppet building.
For more information about Arts Mid-Hudson and future arts events, sign up for the weekly E-newsletter
at www.artsmidhudson.org
Our mission is to inform and inspire people of all ages and to enrich our community's quality of
life.
Funding for this project is provided by the Stewart's Holiday Match.