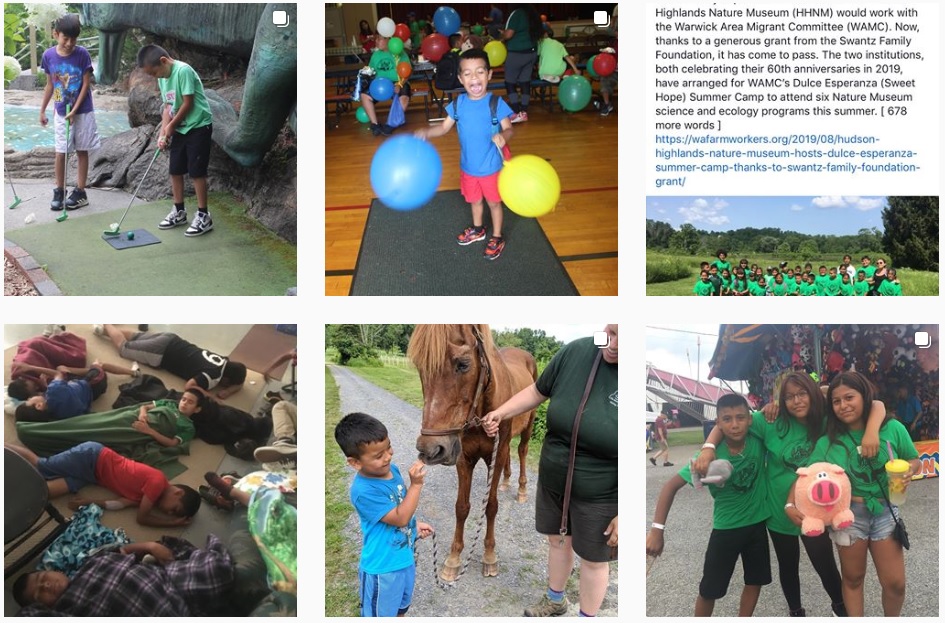 This past week over on our Instagram page we put up some great pictures. If you  have not seen them already be sure to check them out. It was an exciting week once again at the Warwick Area Migrant Committee (WAMC) Summer Enrichment Program. Here's some of the highlights:
Last week the students were able to go to the Sussex County Fair in New Jersey. The children had a lot of fun! They enjoyed a bunch of rides, played games (and won prizes), and they were able to feed farm animals.
Over the last few weeks the student class groups continued to go to the Amity Horse Farm and see the horses. They even get to groom them! We talked about this in an earlier update when the first group set out to the Farm. You can read about that here.
After a long and exciting week the kids just needed a nap– so we made sure to make time this week to get some rest.
Birthday Party Day was a hit was the kids as we celebrated everyone in the Program who has a birthday in August or September earlier this week. You can read more about that here.
Yesterday (Thursday; August 15, 2019) Group 2 got a chance today to go mini golfing at The Castle Fun Center. A couple of kids even got a hole in one!
It also has been a busy week of English, Math, Science, and Phys Ed as the student groups who were not on field trips continued their summer enrichment curriculum. We are seeing real progress with each student and that is all because of the continued generous support we have received from all our donors. We appreciate your support!
If you would like to make a donation to the WAMC Summer Enrichment Program you can do so here. Though the Program is ending for the year we will spend the next two weeks cleaning up the Pine Island School and paying all the bills for this Program session. It is not too late to help support the program and to help cover these costs by donating today.