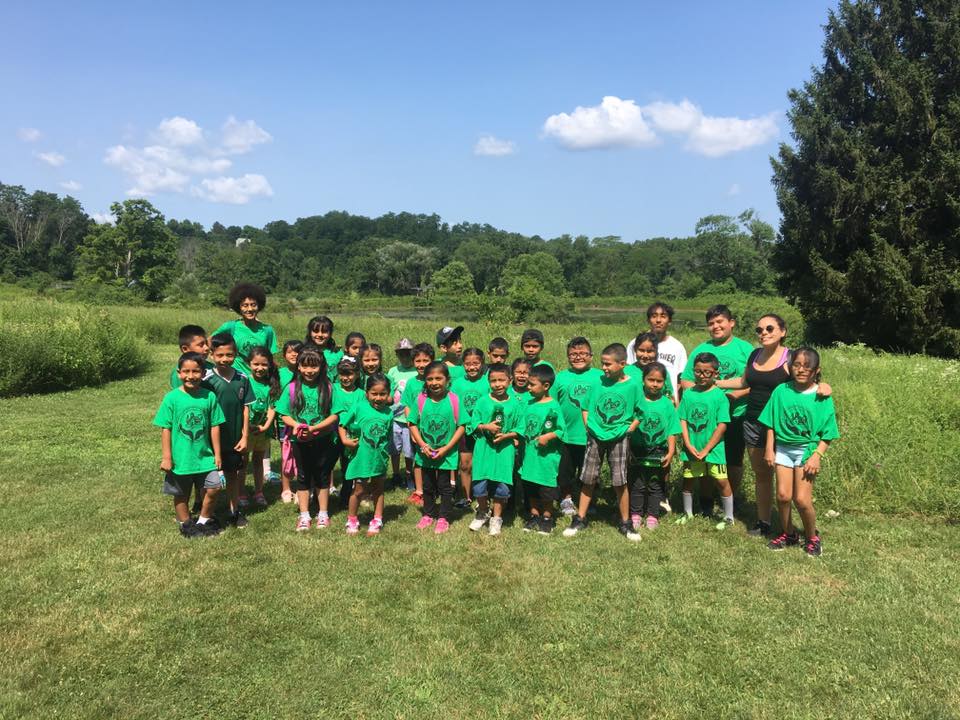 Over the last couple of weeks the WAMC Summer Enrichment Program students were broken up into groups that each have been exploring the Hudson Highlands Nature Museum (HHNM) in Cornwall, New York. The children had a lot of fun there looking for bugs, learning about biology and ecology, and doing hands on science exploration of the Nature Museum's outdoor labs.
The children are taught, first and foremost, the philosophy of being caretakers of the environment and appreciating the natural habitats of plants and animals. The hands-on and interactive curriculum focused on how animals and plants have adapted for life in nature.
Next, students were able to observe and identify creatures in samples of pond water. They found all sorts of animals like snails and diving bugs. They were given magnifying cubes to get a good look at their discoveries. They were educated on how these animals are able to survive in their habitat by camouflaging with their natural surroundings.
Finally, the students had some fun at Grasshopper Grove!
The HHNM field trip is always very popular with each year's students. This year's groups were just as excited to be there and all students really enjoyed their time at the HHNM.
Thank you to HHNM staff for being such great teachers and for hosting our student groups at the HHNM!