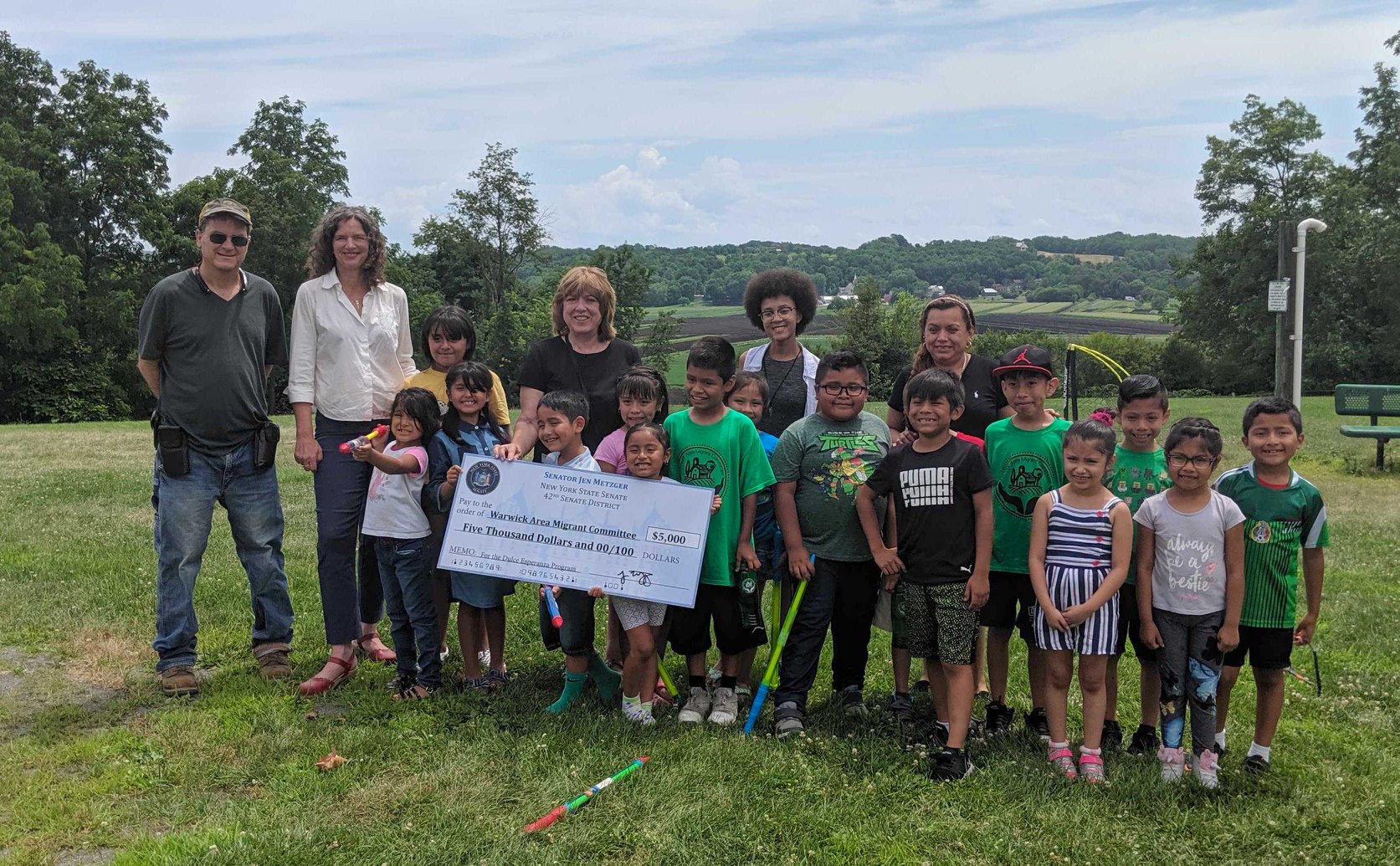 On Wednesday, July 18, 2019 New York State Senator Jen Metzger visited the WAMC Dulce Esperanza (or "Sweet Hope") Summer Enrichment Program to announce that she has successfully secured a five thousand dollar grant that will be used to support the WAMC educational program.
Senator Metzger had a wonderful time chatting with the children and staff. She took home a stack of letters from one of the classes that had learned about her work as a Legislator. The students wrote Senator Metzger about what they learned during her visit. She is looking forward to writing them back and the children cannot wait to hear from her!
WAMC Executive Director Kathy Brieger and Board Member Chris Pawelski did a great job of showing Senator Metzger around the program. The WAMC thanks Senator Metzger for her support, her securing of the grant, and for taking the time to meet with the children. It was an excellent hands on session that gave the children insight into how our government works and shows the students how public service is important. Thank you Senator Metzger!