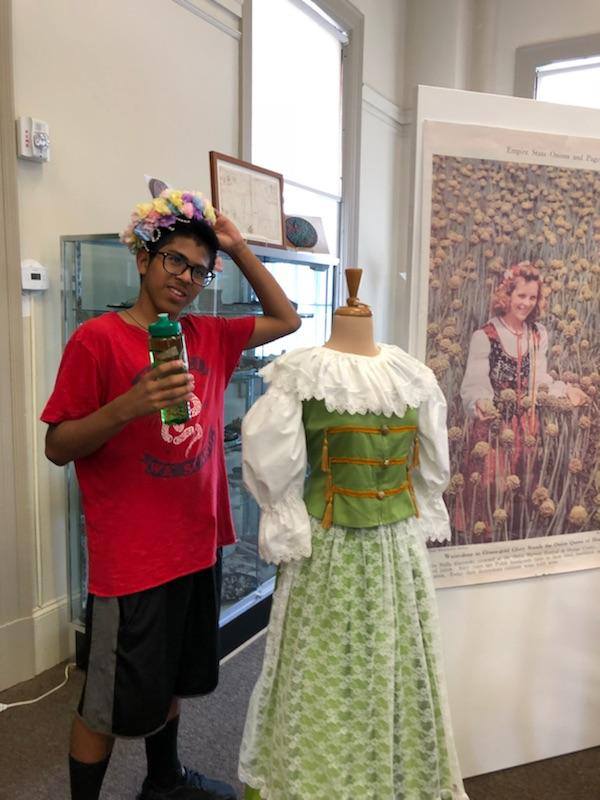 On July 27, 2018 the WAMC Summer Enrichment Program Group 3 students went on a field trip to learn about the local history of Warwick, New York as part of their Social Studies curriculum. The Warwick Historical Society owns and operates tours in thirteen historical sites throughout the Town of Warwick, New York. These sites include houses and structures of historical significance including the colonial public house called Baird's Tavern that housed George Washington for one night during the Revolutionary War, a church built in the early 1800s called the the Old School Baptist Meeting House, and a house that is one of the first homes built in Warwick in the year 1764 called the Shingle House. They also own several sites including Lewis Park and the 1795 Cemetery.
The students got a chance to visit many of these sites to get a hands on idea of what life was like in the Colonial and Victorian eras that spanned the 1700s into the 1800s. The tour ended at the A. W. Buckbee Center in the Village of Warwick, New York. This building acts as the headquarters for the Historical Society and houses a large collection of antiques, over a thousand period clothing pieces, a historical archive of primary research sources, and many historical artifacts. It was also the original home of the Albert Wisner Public Library.
Many thanks to the Town of Warwick Historical Society for their continued support this year. Our Group 3 students not only learned so much about Warwick's local history, but also were able to have so much fun! Please like the Historical Society's Facebook page and visit their web site to find out how you can take a tour this summer here. These sites and their collection is invaluable in preserving American history and allowing future generations to learn about our past with hands on materials and artifacts.
Thank you Miss Beck for taking great pictures!