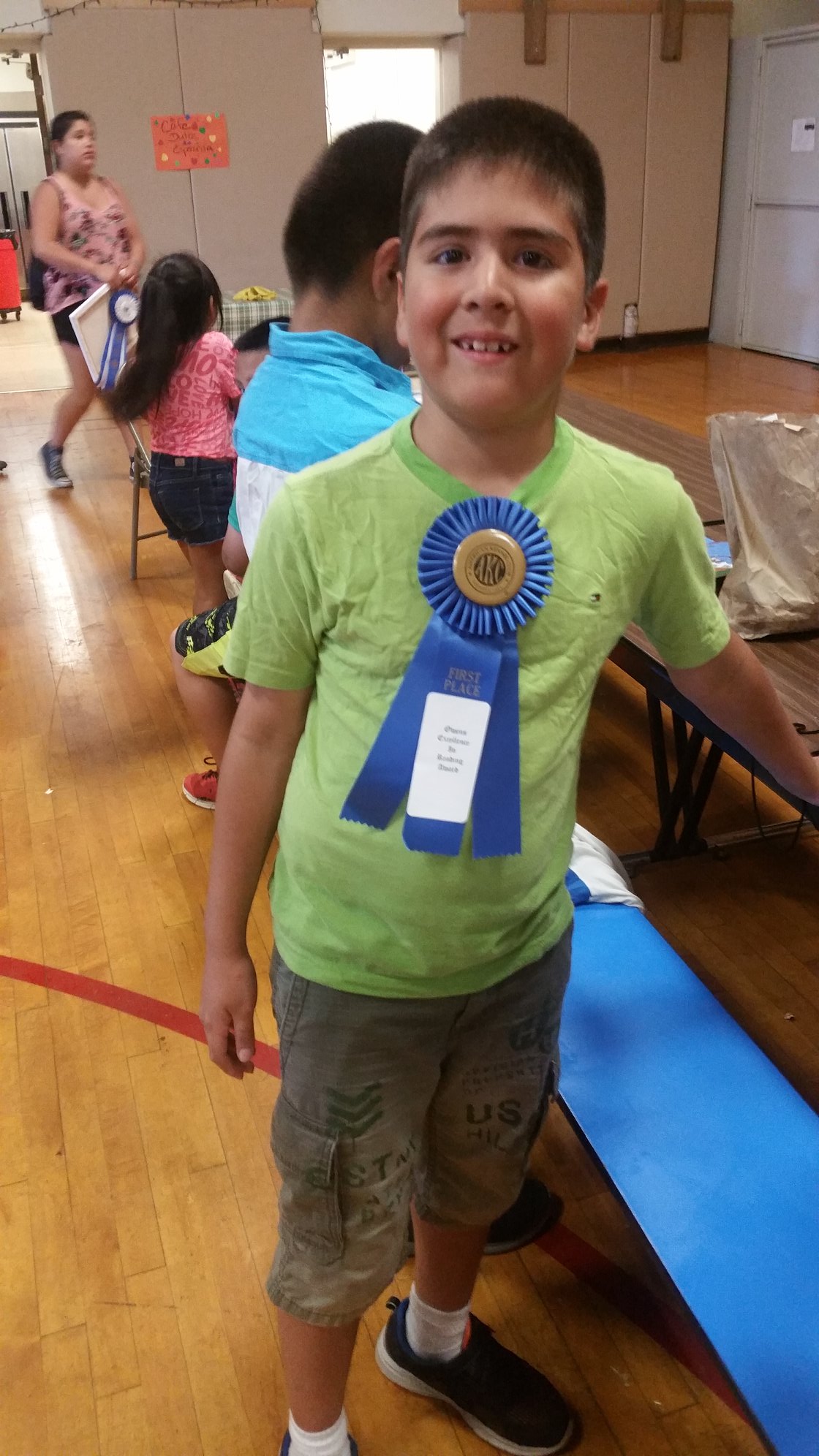 A core part of the WAMC Summer Enrichment Program is Language Arts with a focus on Literacy and Reading skills. Each week one of the children is awarded for their achievement of excelling at reading for the week. The chosen winner has shown improvement in one or more areas of Reading Literacy including reading compression, reading level, improvement in reading vocabulary, or reading more minutes for the week than in previous weeks. This helps the students positively reinforce the importance of Language Arts and provides them with incentive to read better and more each week.
We are so proud of our 1st place reader from last week (week of July 16th, 2018) pictured above!
The WAMC Summer Enrichment Program is made possible through the generous support of private donors. If you would like to donate to our program so we can continue providing children with reading literacy improvement, as well as, other important core educational enrichment lessons you can do so here. Thank you for your continued support.