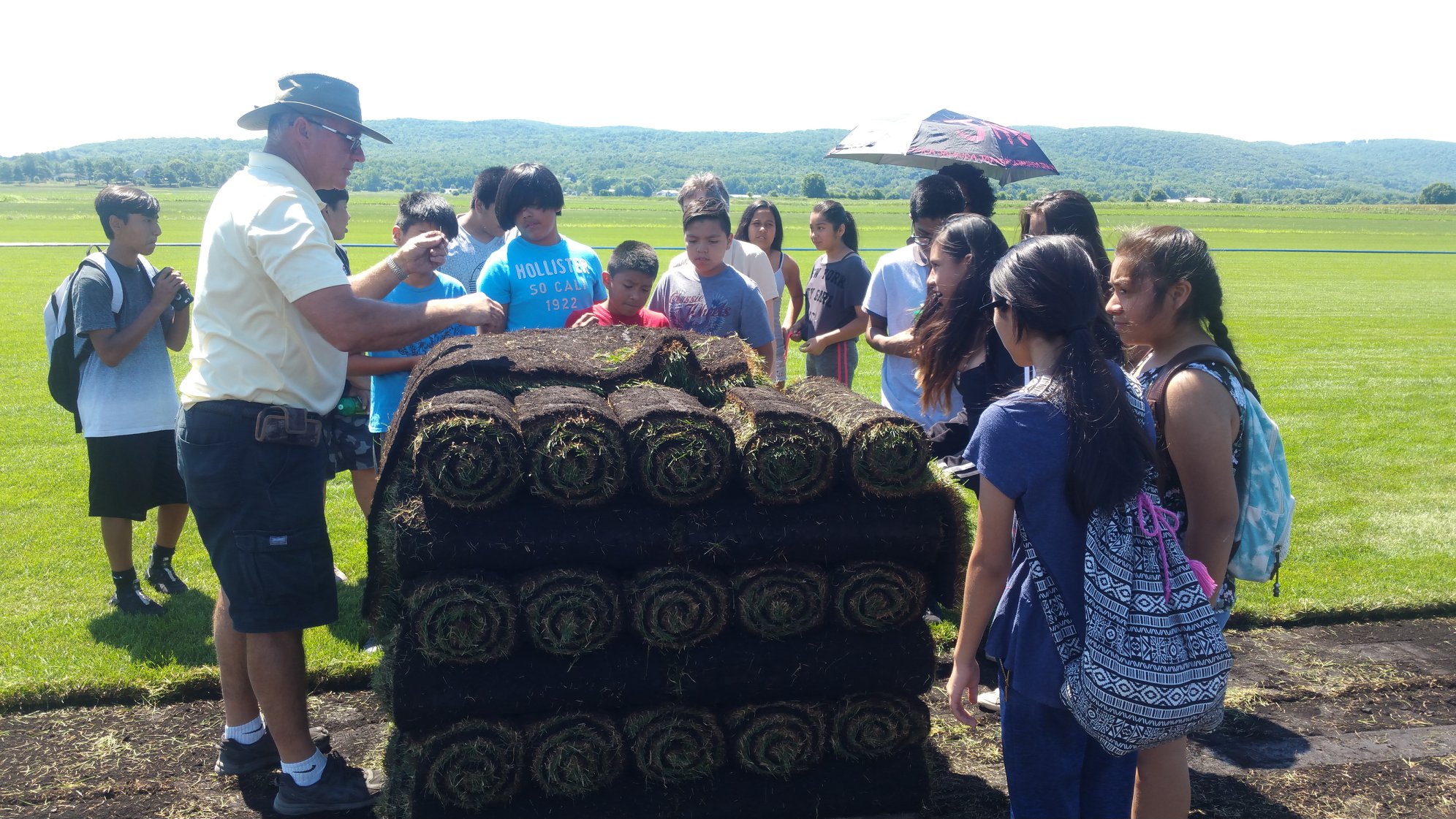 On Monday July 9, 2018, the children of the WAMC Summer Enrichment Program took a class trip to learn about agriculture. The children had a great time heading out on one of the most prestigious Black Dirt farms in Pine Island, NY and in the Hudson Valley– DeBuck's Sod Farm. Out on the sod farm, Leonard DeBuck explained the decomposition, decay, and cycling of organic matter that occurred, creating the black dirt region. He taught the children about how the Black Dirt is an excellent medium for almost any crop, especially sod, corn, and onions.
Mr. DeBuck described the many years this area was dry, allowing for trees, cat tails, and other plants to grow; and then the many years of flooding that caused the plants to rot. In turn, this rotting and decaying material became our Black Dirt. Mr. DeBuck notes how vital this process is and how it provides for important nutrients to support new plant growth. It is also a food source for many species, like earthworms.
The children were then taught about, "incredible machines." "A sod harvester is an incredible machine that replaces the work of six men," Mr. DeBuck explained. The children were given homework to "Google" incredible machines to find other amazing equipment. They were able to watch the sod harvester roll up the practically perfect grass.
And, what would be a field trip without some good old-fashioned fun? The trip to this beautiful farm ended with some "Gunny Sack" races.
Many thanks to Mr. DeBuck for the incredible seminar, fun, and all of your time!
If you wish to donate to the WAMC Summer Enrichment Program so children can continue to have hands on education enrichment you can do so here. Your generous donation makes it possible for children to experience safe, fun, and free educational enrichment each summer.