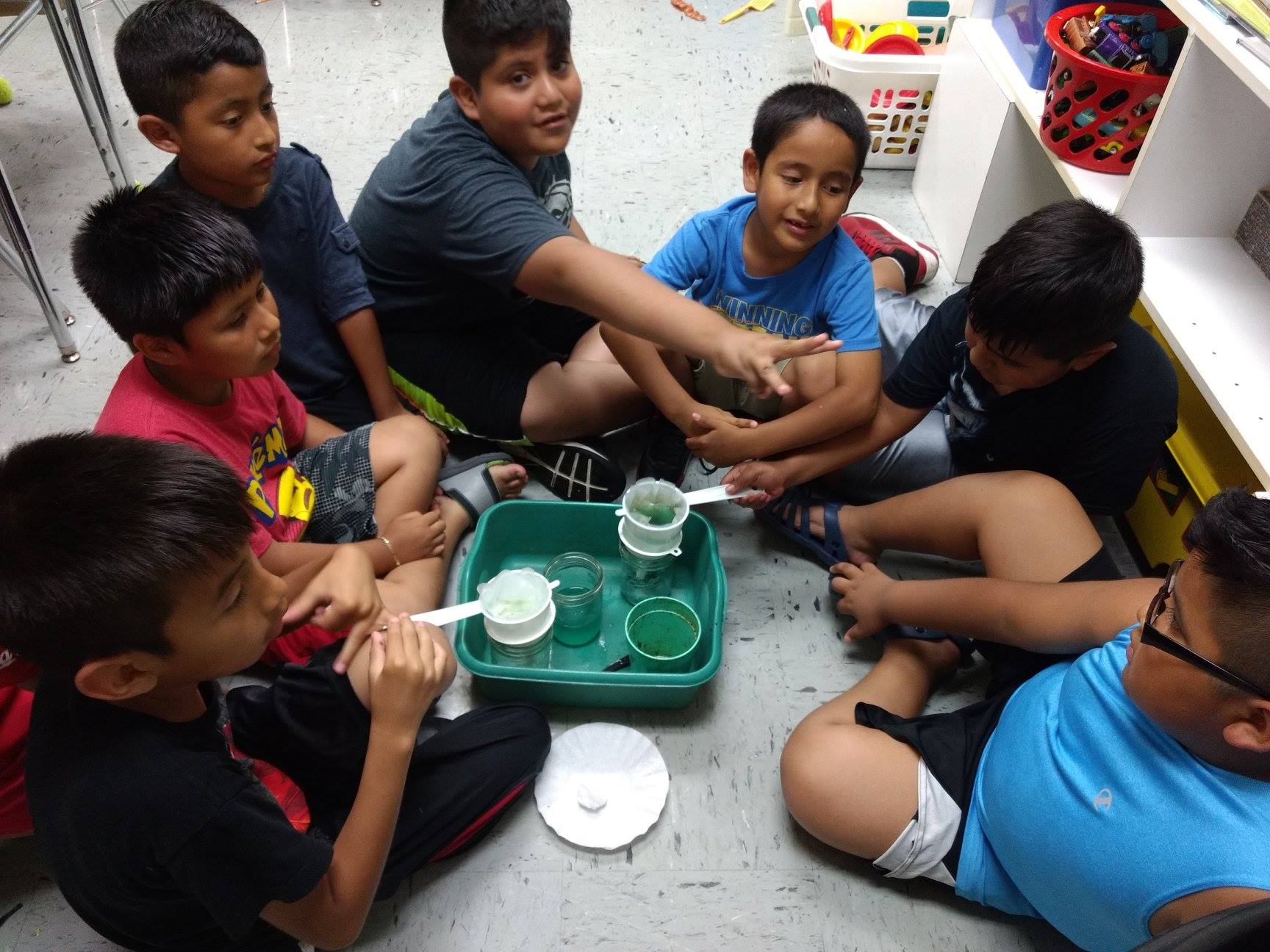 During the the week of July 16th, 2018 the WAMC Summer Enrichment Program Science classes focused on Environmental Science. The week's Science theme was "water conservation" with lessons focusing on the importance of not wasting water and keeping it clean from pollutants.
The Group 1 students are working on a pollution project. They learned how important clean water is and learned the causes of water pollution, as well as, its effects on the environment. The students conducted a hands on lab activity that demonstrated the water filtration and aeration processes that are used for removing pollutants from water.
Many thanks to our volunteer teacher who prefers to remain anonymous who came in to show the children this project . Also thank you to Miss Allie and Miss Michaela for their continued hard work with their students. They are our Teaching Interns that are doing fantastic jobs and keep coming up with interesting projects for the kids to learn more about Science each day of the program!