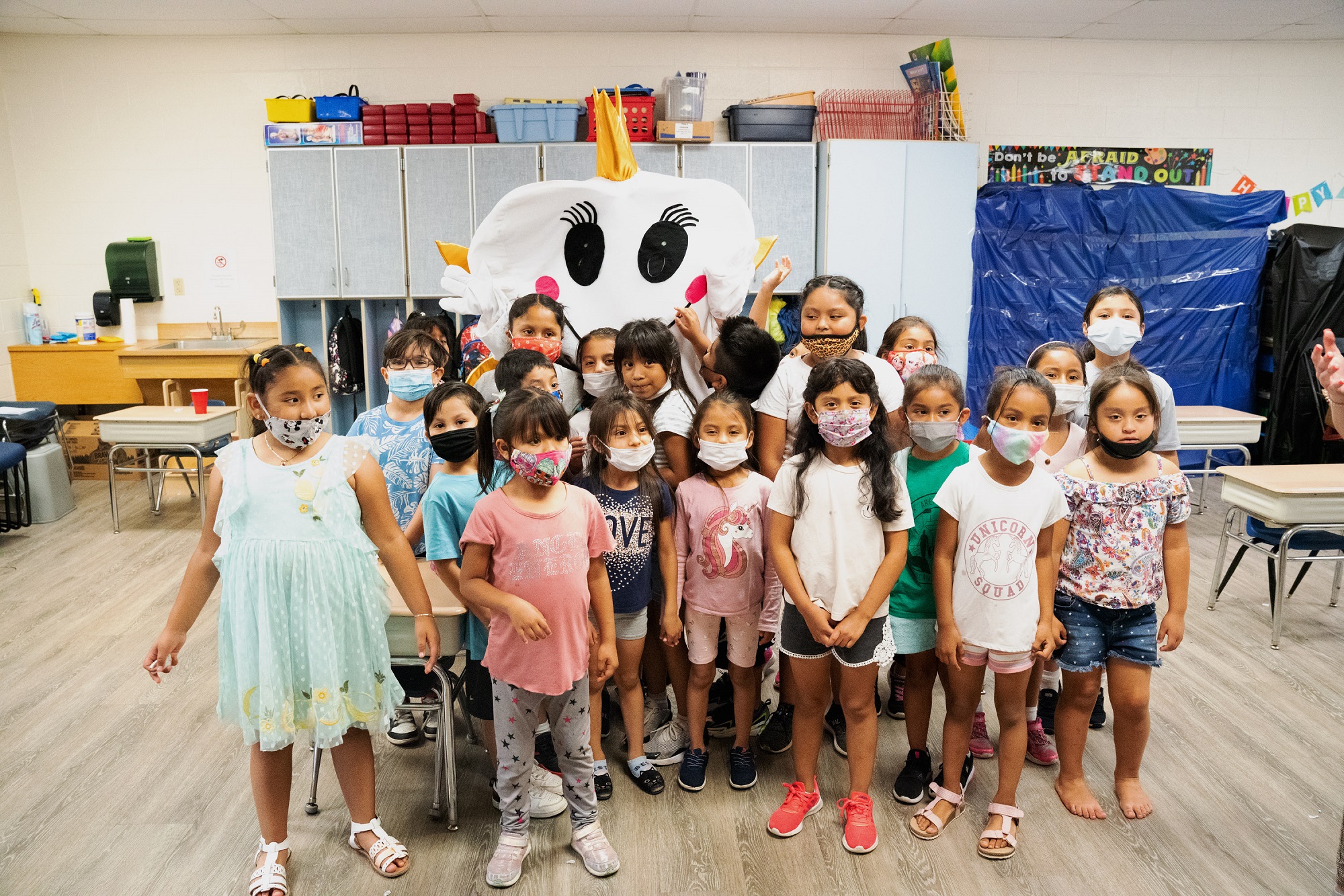 The Dental Team from Sun River Health made their annual visit to the Warwick Area Farmworkers Organization Dulce Esperanza Summer Enrichment Program this week. They offered the children stories about the importance of taking care of their teeth, as well as, a sample of toothbrushes and other supplies.
Eva Dorado, Dental Staff member, dressed up as Tessa (a large tooth) to demonstrate good oral hygiene. The children learned about different beverages and the amount of sugar in each of them as well as healthy eating. Despite 90 degree weather, Tessa was able to make a great impression on the students.
The Chief Dental Officer, Dr. Greg Magdalena, and Danielle Grundig and Nicole Brown, Dental Hygienists, were all part of this great team.
Dental care is offered in many of the Sun River Health sites at a sliding fee scale. They are open to the whole community. They provide Dental Services in the Alamo-Goshen site for many of the families we serve in the Warwick Area Farmworker Organization.
Thank you to Sun River Health Dental team for visiting the students and helping to educate them on how to maintain a healthy mouth!