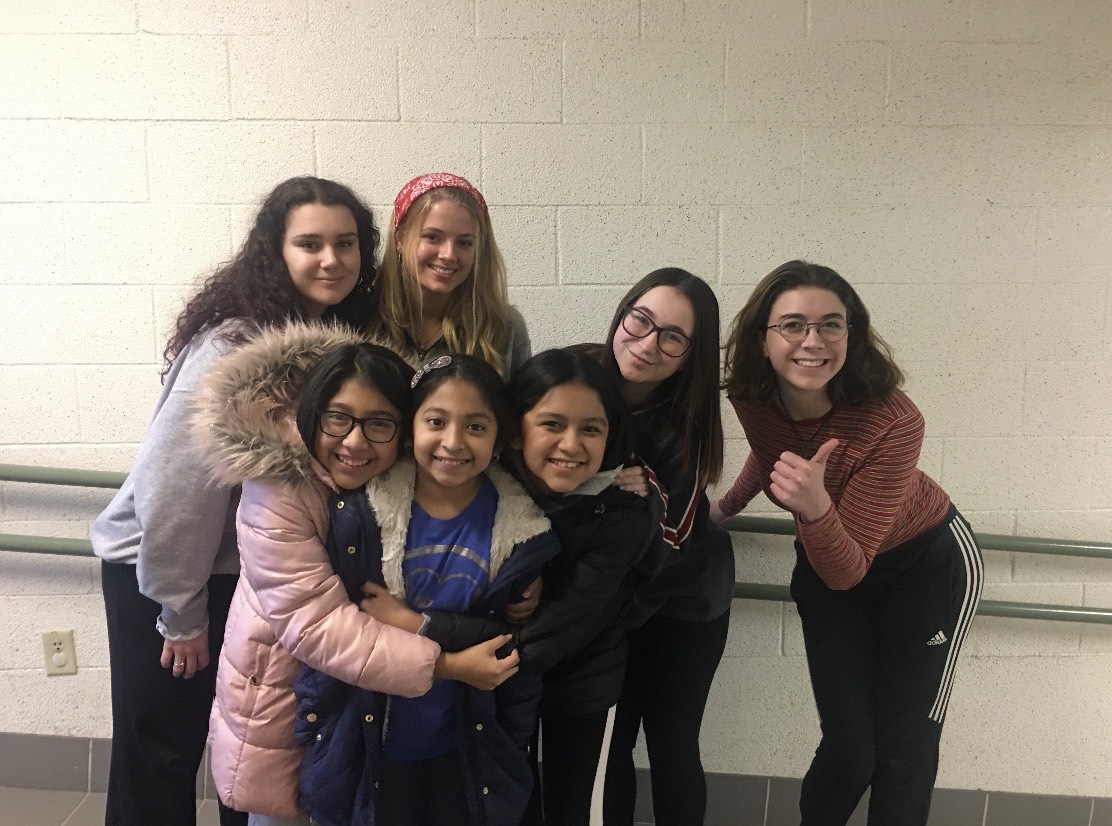 When we hear about teenagers being self-centered,  people have not met four Warwick Valley High School students pictured here. The students have been volunteering with Warwick Area Migrant Committee (WAMC) for at least a year,  some for four years. The four girls, Cameron Quinn, Charlotte O'Connor, Billie Finn and Elizabeth Centorrio have been volunteering to tutor children of farm worker families each week.
These students help the children do math, English, history or anything else that is needed. After the children complete their homework, they get to choose playing a game or reading a book with their tutors. Relationships have been formed over time. Many of the children look up to these teens as their mentors.
The teens have found that they have benefited by getting to know people who are from a different background. They have also developed self confidence and a sense of accomplishment.  The young children look up to the teens as mentors and that too has been a positive impact on the teenagers.
Volunteer work is not confined to just tutoring, Charlotte O'Connor spent last spring coaching a group of girls from WAMC for the Girls on the Run program. This was a larger commitment for several weeks but resulted in great outcomes for all. Charlotte said that this program has given her great experience.
Success at school and the knowledge that there is a bigger connection to the community have been outcomes of this program. There are up to 27 students enrolled with about 20 tutors. Tutors include retired teachers and community members interested in supporting the children. They meet every  Wednesday afternoon-at the Pine Island School throughout the school year.