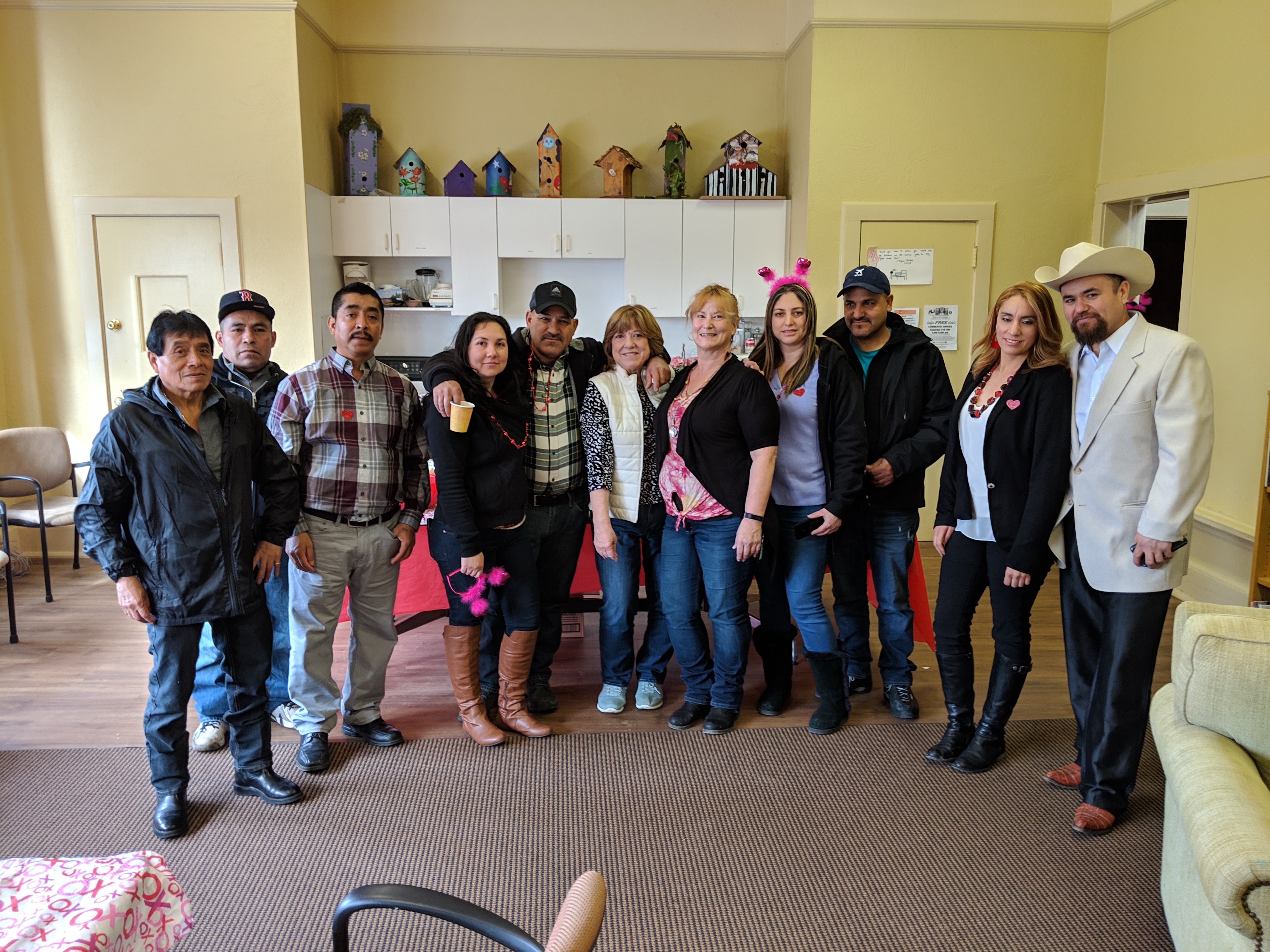 As the Warwick Area Migrant Committee gets ready to start up another season of our Summer Enrichment Program you may wonder what goes on during the off season during the long winter months. The WAMC works with other associated partners including the ALAMO Health and Community Center in Goshen NY, the Warwick Community Center in Warwick NY, and other non-profit organizations to host a number of events.
A few examples of this is back on February 10, 2019 the WAMC hosted a Valentine's Day Dance for the students of the Summer Enrichment Program, as well as, those children's' parents. The event took place at the Warwick Community Center in Warwick, New York. We would like to thank the WCC for assisting the WAMC by allowing us to host the event at their facility. We would also like to thank all the volunteers who helped out at the event to make it a safe, fun, and enjoyable success.
Over the winter we also held a special night for the Summer Enrichment Program students where they enjoyed pizza and cupcakes. The event was a Winter Celebration Party. You may think that something as simple as pizza and cupcakes would be not a big deal, but to these students this was a big deal! It is something they might have not otherwise had and not one of them took it for granted. Thank you again to all the volunteers and those who helped make this a special, fun, and safe night for the children.
Finally, we had another year of success with our 2018-2019 Homework Club program through the Fall and Winter seasons.The Homework Club is hosted by the ALAMO Community Center (a program sponsored by our mutual partner HRH Healthcare) in Goshen, New York. The WAMC provides the Homework Club with volunteer tutors and program employees who not only supervise the children, but also help the students both with their assigned school homework, as well as, provide educational enrichment to further develop the children's educational skills in various areas such as science, math, and literacy. This program continues into the Spring months of 2019 and concludes just before the Summer Enrichment program begins in June 2019 coterminous with the public school year's end. We appreciate all the hard work provided by our volunteers and staff towards making this wonderful program successful.
Want to help out with programs like these that support the education and enrichment of children in need? Please visit our secure Donation Page to make a donation today that will help fund the leaders of tomorrow's success!