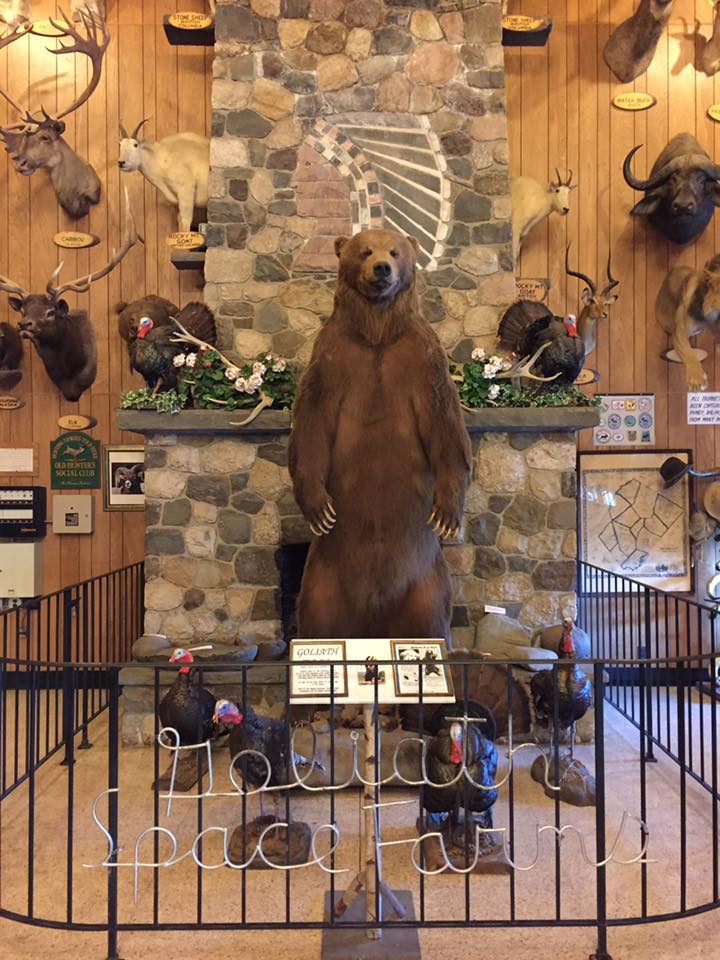 Last week the WAMC Summer Enrichment Program students visited Space Farms Zoo and Museum in Sussex, NJ! They loved it! Space Farms is local family favorite day trip destination. Many local kids who grew up in the Sussex County, NJ and Orange County, NY areas remember their first trip to the zoo as being Space Farms. Generations of kids near and far have experienced the wide variety of animals, the large collection of historical artifacts and items, and watched the infamous snake demo usually led by longtime Zookeeper and family patriarch Fred Space.
It was a joy to see yet another generation of children experience that first time you see a big cat such as a lion or tiger, the first time you get to stand next to the Guinness record holding bear Goliath who lived at the zoo for many years, and that first time you walk through the barns filled with classic cars.
As described on the Space Farms web site: Space Farms originated in 1927 when Ralph and Elizabeth Space bought the first 1/4 acre of a complex that now expands to more than 400 acres. What began as a small general store, repair shop, and a wild animal shelter, grew to become New Jersey's largest combined zoo and museum. The Spaces' children, grandchildren, and great-grandchildren continue the family tradition of conserving wildlife and preserving American history.
Thank you for taking pictures Miss Michaela!