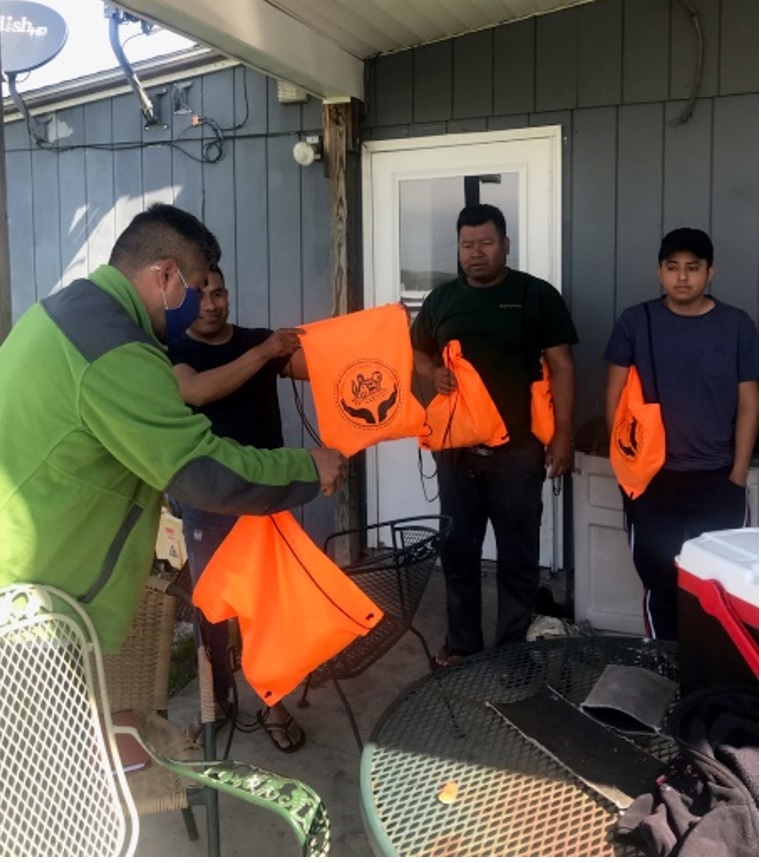 A big thank you to all of you who donated supplies and funds for our safety backpack program. We wanted to give you an update on how the distribution is going. We have two Community Health Workers who are helping to provide the safety back packs with some education on the contents of the bags and why it is so important to use them. There have been over 250 bags distributed to date. Some of the ways we have been distributing them include during vaccine clinics sponsored by Sun River Health, outreach to the camps and the ALAMO.
Pictured here are Juan Leon distributing the bags to farmworkers as he describes the important of hand sanitizing in the field and the use of the bags while on roadways. We have also seen farmworkers using the backpacks which lets us know that they are helpful. Continued support is needed to help add the final items to the safety bags. We appreciate your help with this important safety program.
If you wish to donate to this program you can do so online here.